The New England Foundation for the Arts' Regional Dance Development Initiative (RDDI) is a program of the National Dance Project (NDP). The purpose of RDDI is to increase the scope, visibility, and viability of dance activity in and across regions in the United States.
For over 15 years, the program has worked to leverage and expand on existing regional resources, foster vital networks of dance artists, presenters, and communities, and to provide artistic career growth opportunities for regional dance. RDDI is designed and produced in partnership with local funders, organizing partners, and an advisory committee in order to meet the unique needs and concerns of the dance community being uplifted. Its mission is to strengthen connections and relationships that will nourish the local and regional dance field.
In line with these evolving times, NEFA will continue to adjust RDDI: New England Now as needed in order to keep everyone involved healthy and safe while creating an environment for shared learning and abundance.
RDDI: New England Now Background
RDDI: New England Now (2021-2022) activities/experiences will be informed by past RDDI experiences and the 2017 New England Choreographers' and New England Dance Cultural Organizers' Convenings. In addition, RDDI: New England Now activities/experiences will be responsive to the ongoing impacts of COVID-19 on the regional arts & culture landscape. The initiative will align with or complement local and regional funding opportunities including NEFA's New England Dance Fund and New England States Touring (NEST) program, as well as The Boston Foundations' Live Arts Boston and Next Steps for Boston Dance grant programs. 
RDDI: New England Now is informed by NEFA's Mission, Vision, and Values.
New England has long been home to influential dance presenters and educational institutions who attract audiences and practitioners alike. As we closely examine the evolution of our programming in response to the needs of our community, we recognize the onset of a renaissance of dance makers in our region contributing to the vitality of our communities and we are ready to use our wealth of knowledge and experience to do our part to strengthen capacity of the dance community that surrounds us."

– Indira Goodwine, Program Director, Dance, New England Foundation for the Arts 
We value and seek to cultivate a culture of abundance in New England-based for dance makers through RDDI: New England Now.
The design and multiplicity of RDDI: New England Now activities/experiences are curated to support sustainable relationships, strengthen networks for long-term capacity building among New England-based dance makers, New England dance cultural organizers, and their communities. We believe these sustainable relationships are the foundation of a more resilient, self-aware, and robust regional dance community. 
We believe maximum impact of RDDI: New England Now will be achieved through an environment where New England dance cultural organizers and presenters work in a reciprocal manner with regional dance makers to support their creative endeavors, and ultimately;
Participating dance makers are supported to develop and present their work for, to, and with community in the most fully realized form, and
Participating dance makers are visibly recognized as regional leaders; connected to and contributors of the intellectual capital and cultural vitality of our region.
The Boston Foundation believes and understands that given the incredible resources we have regionally, the dance ecology of Boston is uniquely strengthened by utilizing a regional approach.  We are excited to partner with NEFA, which brings its regional lens, deep expertise and incredibly strong relationships to this work."

– Allyson Esposito, Former Director Arts and Culture, The Boston Foundation
Program Structure & Activities
RDDI: New England Now includes three connected components: a Professional Development Lab, an Intersections Summit, and a New England Now Platform. Each component of RDDI: New England Now is designed to help a cohort of 12 New England-based dance makers articulate their practice and strengthen partnerships between New England-based artists and cultural organizers.
The three connected components:
1. Professional Development Lab
for Selected Artists
July 25-August 1, 2021 | Bates Dance Festival - Lewiston, Maine

This seven-day experience is immersive and introspective, a deep-dive with a cohort of regional peers, faculty, and mentors. During the lab, selected artists will articulate their artistic vision and goals, examine their creative process, and clarify how these two inform and meet one another. Selected artists will devise strategies to develop and present their work for, to, and with community in the most fully realized form.

Faculty will be confirmed and curriculum will be refined based on the needs of the selected artists. It is our intention for the faculty to be reflective of both the cohort and dance ecology in New England. See previous RDDI artists and faculty.
for Selected Artists and Regional Industry Leaders
September 29–October 2, 2021 | Redfern Arts Center at Keene State College - Keene, New Hampshire
Regional Dance Development Initiative (RDDI): New England Now's Intersections Summit is designed for and with the New England community to amplify the leadership that dance plays regionally alongside industries New England is known for, such as education, the sciences, and political and social organizing. The second of three interconnected components, this curated convening is also an opportunity to foster a culture of abundance through intentional sharing, learning, and community building that reimagines New England dance thriving.
for Selected Artists, additional Curated Artists, and New England Dance Cultural Organizers
March 14–March 20, 2022 | Performances and Presentations at Institute of Contemporary Arts/Boston (ICA) in partnership with Global Arts Live – Boston, Massachusetts

The final component of RDDI: New England Now is a weekend platform of performances and presentations wherein participating artists will share work in development with special guests and a general audience. Selected artists will also be responsible for identifying six additional New England-based dance makers to participate as part of the platform. The weekend will include meetings, social and small group sessions, designed to provide opportunities for deeper dialogue between participating and curated artists with regional curators, presenters, and producers.
For regional presenters and cultural organizers, this component of RDDI: New England Now is an opportunity to become acquainted with the range and depth of the dance artists, creative processes, community engagement approaches, and cross sector opportunities from the New England region.
Please Note: We request that selected artists hold the aforementioned dates until the RDDI: New England Now Platform schedule is confirmed. The final schedule will be based on the technical needs of the selected cohort and platform at a later date.
Program Criteria and Selection Process
Program Criteria
RDDI: New England Now is designed for a group of New England-based dance makers who identify with the following statements:
I am at a pivotal juncture in my career/artistic practice and ready to explore new ways, or take the next step, with sharing/presenting my work within and/or beyond my current communities.
I am deeply curious and desire to be strategically intentional about my potential impact in New England as a dance maker.
I am seeking additional perspectives on my work and how my artistic practice informs all my work.
I am interested in cultivating community relationships to expand my professional network in New England.
I am willing to be vulnerable in a shared space and engage/hold space for artistic, personal and professional growth amongst my peers.
I am committed to sharing what I learn with others in the New England dance community.
Selection Criteria and Selection Process
The cohort will be chosen by a regional panel of New England artists and cultural organizers based on the following criteria:
Clarity of articulation of artistic and professional goals.
Artistic quality of work based on work samples and artist resume.
Alignment between applicants needs and interest in participating in New England Now.
Desire to deepen relationships within the cohort and grow a New England network of support.
Commitment to sharing New England Now learnings with New England peers beyond cohort experience.
The regional panel will seek a group of artists representing the breadth of New England's diversity as exemplified through NEFA's values inclusive of artistic experiences, career stage, dance aesthetics, forms and genres.
NEFA values an equitable, diverse, and inclusive world, which we interpret as all people having fair access to the tools and resources they need to realize creative and community endeavors. We acknowledge structural inequities that have excluded individuals and communities from opportunity based on race, gender, disability, sexual orientation, class, age, language, culture, and geography, and strive to counter those inequities in our work.
Buy tickets to the New England Now Dance Platform (March 18-20) via Global Arts Live or the Institute of Contemporary Art (ICA)/Boston.
RDDI: New England Now Artist Cohort
In a time of continued duress for the arts in America, NEFA's National Dance Project is grateful to be focusing on abundance, health, and collectively building a future filled with opportunities for New England dance to thrive, while engaging with eighteen individual artists and their networks across the region.
*Indicates a New England Now Dance Platform Curated Artist
Lab Faculty
The RDDI: New England Now Faculty will co-lead the Professional Development Lab, a week-long immersive and introspective experience. They represent facets of the regional dance landscape's strengths and opportunities as we amplify new ways of collective building towards artists thriving.  
Regional Advocates
It is our responsibility to get to know the dance artists in our region. We will strive to be accessible points of reference for our local dance communities. We commit to support and champion New England dance artists inside and outside our region."

- Statement from participants in the New England Cultural Organizers Convening, October 2017
New England Now was developed with the support of Regional Advocates representative of our region's many and varied dance companies, performers, centers, presenters, college and university training programs and residency sites. 
Regional Advocates have committed to support New England dance makers and to: 
supporting the messaging to and recruitment of local community choreographers for RDDI: New England Now activities  
serve as allies for overall RDDI: New England Now experiences 
serve as resource to NEFA and RDDI: New England Now staff as appropriate 
New England Now Regional Advocates
Jean Appolon
Co-Founder and Director 
Jean Appolon Expressions (JAE) 
(Boston, MA)

Maure Aronson
Executive Director
Global Arts Live
(Cambridge, MA)

John Andress
The Bill T. Jones Director/Curator of Performing Arts
ICA Boston
(Boston, MA)

Mesma Belsaré
Dancer, Painter, and Actor
https://www.mesmabelsare.com/
(Boston, MA)

Olivier Besson
Improviser and Associate Professor of Dance
Boston Conservatory at Berklee
(Boston, MA)

Andrea Blesso Albuquerque
Director of Dance
Boston Center for the Arts
(Boston, MA)

Christal Brown
Chair of Dance
Middlebury College
Founding Artistic Director
INSPIRIT / Project: BECOMING / Liquid Strength Training Module
(Middlebury, VT)

Fiona Coffey
Associate Director for Programming and Performing Arts
Wesleyan Center for the Arts
(Middletown, CT)

Sara Coffey
Vermont State Representative 
Guilford and Vernon
Founder
Vermont Performance Lab and SEED Program
(Guilford, VT)

Shoshona Currier
Director
Bates Dance Festival
(Lewiston, ME)

Peter DiMuro
Executive/Artistic Director
Dance Complex
Artistic Director
Peter DiMuro/Public Displays of Motion
(Cambridge, MA)

David Dorfman
Professor of Dance
Connecticut College
Artistic Director
David Dorfman Dance
(New London, CT)

Sharon Fantl
Assistant Director
Redfern Arts Center at Keene State College
(Keene, NH)

Randal Fippinger
Producing Director
'62 Center for Theatre & Dance at Williams College
(Williamstown, MA)

Sarah Mae Gibbons
Co-Founder, Director
New Movement Collaborative
(Roslindale, MA)

Steven Raider Ginsburg
Director
The Autorino Center for the Arts and Humanities at the University of Saint Joseph
(West Hartford, CT)

Adrienne Hawkins 
Master Teacher, Choreographer, Director, Mentor, Arts Administrator Artistic Director Emeritus, Impulse Dance Company
(Boston, MA) 

Aaron Jungels
Co-Executive/Artistic Director
Everett
(Providence, RI)

Sue Killam
Director, Performing Arts + Film
MASS MoCA
(North Adams, MA)

Steve MacQueen
Artistic Director
Flynn Center for the Performing Arts
(Burlington, VT)

Ariana Massery
Associate Producer
Jacob's Pillow
(Becket, MA)

Billy McClain
Dancer, Educator, Activist, and Performing Artist
The Wondertwins
(Boston, MA)

Bobby McClain
Dancer, Educator, Activist, and Performing Artist
The Wondertwins
(Boston, MA)

Miki Ohlsen
Artistic Director
Island Moving Co.
(Newport, RI)

Aimée M. Petrin
Executive & Artistic Director
Portland Ovations
(Portland, ME)

Sydney Skybetter
Lecturer and Public Humanities Fellow
Brown University
Skybetter.org
(Providence, RI)

Nicole Lynn Stanton
Dean of the Arts & Humanities
Professor of Dance
Professor, African American Studies
Professor, Environmental Studies
Wesleyan University
Artist, Educator, Organizer
Nicolestanton.net
(Middletown, CT)

Aysha Upchurch (The Dancing Diplomat)
Lecturer on Education
Founder & Director of HipHopEX
Harvard Graduate School of Education
Artist | Educator | Consultant 
Ayshaupchurch.com
(Boston, MA)

David R. White
Artistic Director / Executive Producer
The Yard
(Chilmark, MA)
Funders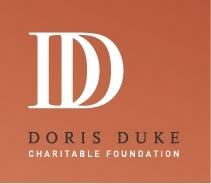 The Aliad Fund at the Boston Foundation