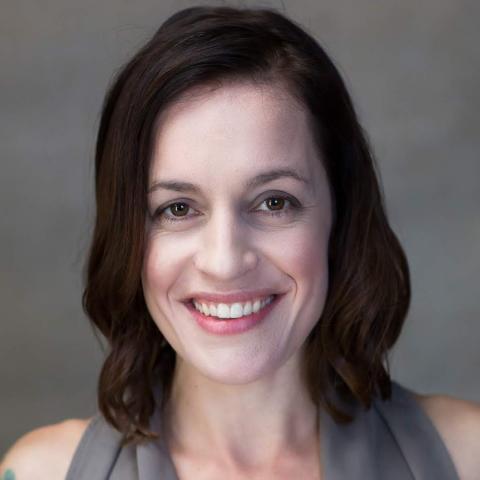 She/Her/Hers
Land of the Wabanaki Confederacy and Abenaki Peoples (Ashland, NH)
Biography
Form(s)
Interdisciplinary, Physical Theatre, Contemporary Dance.
What do you hope to gain from RDDI: New England Now?
We are at an important moment in history where artists are called upon to make sense of chaos and tell transformative stories. I am most looking forward to the camaraderie of dancemakers, who are also trying to navigate this important and intense time through an embodied practice. 
Biography
Amanda Whitworth, MEd is a dance and interdisciplinary artist with an MEd in Integrated Arts Education, and leads and consults on interdisciplinary projects in technology, design, wellness, business, and public education. She is the current New Hampshire Artist Laureate as confirmed by the Governor's Executive Council. Originally from metro Detroit, she has lived in central New Hampshire since 2006. As the Director of Dance at Plymouth State University, Amanda is the recipient of the Distinguished Undergraduate Teaching Award and has integrated interdisciplinary thinking and collaborative performance into the curriculum and spearheaded networks of growth, service and advocacy across New England through innovative cross-sector partnerships.  Infusing dance in every project and partnership she has been one of NH Union Leader's "40 Under 40" and awarded a Vermiel Medal from the Academy of Arts, Sciences and Letters in Paris, France, for her choreographic practice. Amanda assumes the alias of Lead with Arts, working as a performer of dance and physical theatre nationally and internationally. She is also the co-founder of Articine, Inc., a 501(c)(3) organization bringing artists and doctors together to innovate within the healthcare system. www.leadwitharts.com; www.articine.org. 
Photo by Maundy Mithcell