NEFA is currently partnering with the Northeast Indigenous Arts Alliance (NIAA) on ways to serve the Native arts community in New England. We encourage Native American artists to explore grant opportunities and services in all NEFA programs, and contact us with questions. 
Funder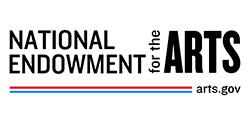 Centering Justice: Indigenous Artist Perspectives on Public Art 
Centering Justice: Indigenous Artists' Perspectives on Public Art is a series of conversations organized in collaboration with NEFA's Public Art team in the Summer/Fall 2020. Developed as a unique framework for disrupting harmful historic narratives and interrogating the ongoing legacy and impacts of settler colonization in our region, the series aims to present critical perspectives on issues surrounding public space, including the intertwined economic, ecological, cultural, and social justice dimensions. 
Through this series, artists and audiences will consider how to address Indigenous peoples' ongoing invisibility in the public sphere through art and the creative process and generate momentum to increase understanding and build relationships that can bring about vital transformational change. 
CreativeGround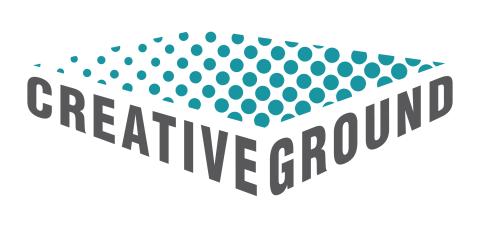 CreativeGround is open to all artists and creative businesses in New England. It is also a way for Native American artists of New England to connect with each other and used as a resource to connect those outside the community to a vibrant New England culture. It has replaced the Native Arts Directory PDF, which has been used by various organizations throughout New England to find - and hire - Native American artists, including:
Boston Children's Museum
The Rhode Island State Council on the Arts
Springstep Studios
View the Native Arts profiles on CreativeGround
Native Arts and Cultures Foundation
Native Arts and Cultures Foundation supports Native artists in the United States whose innovative and multifaceted approaches to literature, dance, visual arts, film, storytelling, music, and traditional arts strengthen culture, foster creativity and economic opportunity, and impact issues of social progress, environmental sustainability, and cultural equity. Visit www.nativeartsandcultures.org for more resources. 
Northeast Indigenous Arts Alliance (NIAA)
The Northeast Indigenous Arts Alliance (NIAA) strengthens and supports the Northeast Indigenous artist community by providing opportunities that will promote, protect, preserve, and continue the artistic vitality of work in the region. They are a consortium of Native organizations and artists that have joined together to support the cultural vitality of our region, by providing resources and opportunities, addressing needs, and connecting artists. ​
Western Arts Alliance's Advancing Indigenous Performance Program
The Advancing Indigenous Performance Program (AIP) is a new program established by the Western Arts Alliance with generous support from the Andrew W. Mellon Foundation and the Doris Duke Charitable Foundation. AIP deepens support for Indigenous performing artists and touring networks in ways that are rooted in the shared values of openness, inclusion, equity and generosity. The initiative aims to provide educational and professional development resources for US-based Indigenous artists that will build audiences for Indigenous performing arts. The program will include a Native Launchpad, Indigenous Performance Symposium, and travel and tour funding.
Matching Grant to Present Indigenous Performing Artists
Funding is available for presenters of Indigenous performing artists through the Advancing Indigenous Performance (AIP) Touring Fund. The AIP Touring Fund is a program of the Western Arts Alliance (WAA) in partnership with NEFA.
The AIP Touring Fund provides matching fee support to presenting organizations, which engage eligible performing artists through the touring programs of the six Regional Arts Organizations (RAOs). Arts organizations outside of New England should contact their RAO about the matching support. Arts organizations in New England receiving funding through NEFA's New England States Touring (NEST) program for a project featuring Indigenous artists can receive an additional dollar-for-dollar match – up to 50% of the artist fee – from the AIP Touring Fund. The availability of matching funds for projects occurring in June 2021 – August 2022 is contingent upon renewed funding for this program.
Funders
NEFA is generously supported by