About National Dance Project
During its 20+ year history, NDP has distributed more than $36 million in funding primarily to support the creation and touring of dance works, as well as other initiatives, including production residencies and regionally focused professional development for dance artists. Launched in 1996, NDP is widely recognized as one of the country's major sources of funding for dance.
Advisors
NEFA's National Dance Project is guided by a rotating group of advisors who are leaders in the dance field, including dance presenters and dance artists. NDP advisors serve as the grant review panel that makes funding recommendations and works with applicants as they prepare their proposals. In addition, advisors serve as a policy council and are ambassadors for the program in their communities. Selection of NDP advisors takes into account geography, gender, and cultural and racial equity, and includes new and established leaders in the field.  
Christy Bolingbroke
Executive/Artistic Director
National Center for Choreography
Akron, OH

Renae Williams Niles
Chief Operating Officer
University of Southern California
Glorya Kaufman School of Dance
Los Angeles, CA

Ann Brusky
Senior Manager of Public Programs
John Michael Kohler Arts Center
Sheboygan, WI

Aimée M. Petrin
Executive & Artistic Director
Portland Ovations
Portland, ME

Madison Cario
Director
Office of the Arts,
Georgia Institute of Technology
Atlanta, GA

Michael Sakamoto
Assistant Professor
Department of Dance, University of Iowa
Iowa City, IA

Yanira Castro

Interdisciplinary Artist
a canary torsi
Brooklyn, NY

Kathleen Spehar
Director
The O'Shaughnessy at St. Catherine University
St. Paul, MN

Shane Fernando
Director, Wilson Center,
Cape Fear Community College
Programming Consultant
Thalian Hall Center for the Performing Arts
Wilmington, NC

Shay Wafer
Executive Director
651 Arts
Brooklyn, NY

Dayna Hanson
Co-Director
Dayna Hanson Company
Director
Base
Seattle, WA
 

Marcus White
Founder/Creative Director, White Werx
Detroit, MI
Assistant Professor, Herberger Institute for Design and the Arts
Phoenix, AZ
Background
For 30 years, a series of programs at the National Endowment for the Arts (NEA) supported dance creation and touring in the U.S. As a result of the "culture wars" of the early 90's, congressional cuts to these programs left a void in financial support for dance that threatened the future of dance touring and - ultimately - dance as an art form.
In immediate response to the changes, NEFA created a regional program in 1995 to support dance touring in New England called the New England Dance Project. The goal of this program was to develop audiences for dance in New England communities by supporting the touring of dance artists and companies to the region. But it soon became clear that this program needed the support of a national effort.
NEFA began conversations with peers and advisors in the dance field to discuss the development of a national program. Dance/USA, the Association of Performing Arts Presenters, and many other peers participated in the design of the National Dance Project (NDP). As designed, NDP's purpose would be to link the creation and touring of new work by building upon artist/presenter partnerships.
This approach - linking all aspects of producing a dance work - was created to ensure that a diversity of projects would realize their potential. Linking the support for creation and touring of work not only assists in meeting artists' and presenters' objectives, but also fosters the working relationships between the two.
NEFA launched NDP in March 1996 with a two-year leadership grant from the National Endowment for the Arts. The Andrew W. Mellon Foundation provided support with a three-year grant for dance touring in New England, which was later renewed for another three years. The John S. and James L. Knight Foundation provided funds for touring activity in the first two years. The Philip Morris Companies, Inc. provided support for touring from 1997-2002, and the Doris Duke Charitable Foundation has granted generous support for production and touring activity since 1999.  View NDP's current funders below. 
2018 Work Samples
View work samples of artists and companies available to tour with NDP support beginning June 2019.
Funders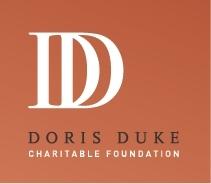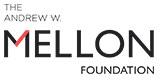 The Aliad Fund at the Boston Foundation