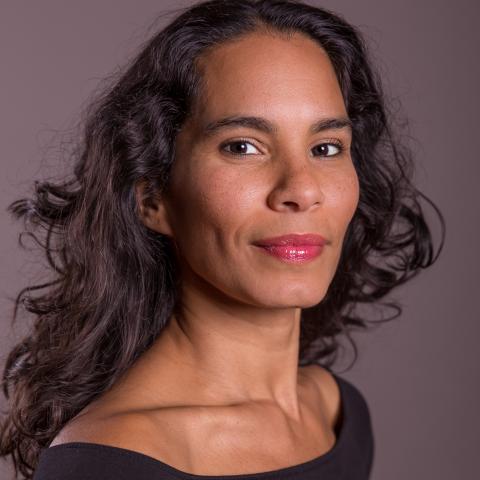 She/Her/Hers/We/Mi
Boston (Massachusett territory)
Biography
Afrotaíno borikua and award-winning choreographer Mar Parrilla is the founding artistic director of Danza Orgánica. She is a proud mother, community organizer, and aspiring herbalist. After attaining a BA in Languages (Italian, French) from the Universidad de Puerto Rico, Mar crossed the ocean to Nueva York, where she completed a Master's degree in Dance Education at New York University. Now a Boston resident, Parrilla is a recipient of several awards from the New England Foundation for the Arts, and the Boston Foundation, among others. She is the recipient of the Brother Thomas Fellowship Award from the Boston Foundation, and the Outstanding Community Arts Collaboration Award in Dance from the Arts/Learning Organization. 

Mar is also the founder of the acclaimed program Dance for Social Justice™, as well as the founding producer of the Boston-based annual festival: We create! Parrilla is a luminary artist at the Isabella Stewart Gardner Museum, where she has been commissioned to create artistic work- and has continued to partner with in several productions. 
Mar Parrilla/ Danza Orgánica received a Creative Development Residency at Jacob's Pillow, where they also performed at the Inside/Out Festival. Currently they are still in collaboration through D.O. 's Dance for Social Justice™ program.  In 2018, Mar was selected for the city of Boston Artist in Residence program, with a focus on environmental justice. Currently, she is collaborating with Puerto Rico-based artists on a residency-based cultural exchange towards the development of Melaza: a project that explores the colonial relationship between Puerto Rico and the United States of North America. She is also working in close collaboration with members of the Aquinnah Wampanoag tribe, through a partnership between Danza Orgánica, the Aquinnah Cultural Center, and The Yard. 
Mar has been a dance educator in Boston and NYC public schools, Boston University, New York State University at Stony Brook, Wesleyan University, and Roxbury Community College, to name a few. Currently, she is faculty at Emerson College.
Mar's production history includes annual company concerts since 2007, as well as the annual festival: We Create! She is also the founder and curator of the Dance Research Online Forum- a site dedicated to free and progressive dance education.
Photo by Ernesto Galán