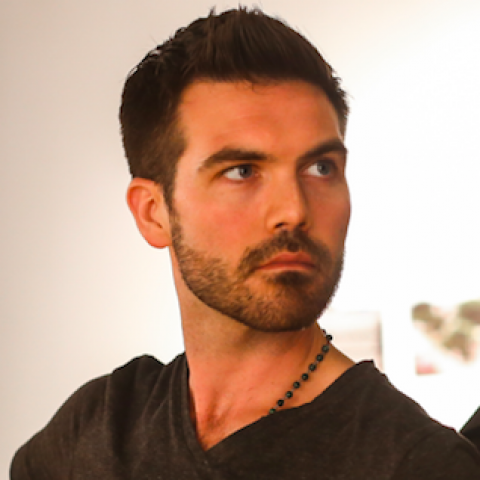 He/Him/His
Land of the Pawtucket and Massachusett Peoples (Boston, MA)
Biography
Form(s)
I make solo dance-theater pieces, blending movement and memoir. I also teach and perform ballroom dancing through Steps in Time. 
What do you hope to gain from RDDI: New England Now?
I am excited to see how my dance/art-making practice will grow and evolve, in conversation with other members of the RDDI Cohort. 
Biography
J Michael Winward is an independent dance artist based in Boston. With influences in American-style ballroom, ballet, contemporary and somatic dance practices, his work places a strong focus on building connection: connection to one's body, one's self, one's audience, connection between dance partners, connection within and across communities. His solo performances blend movement and memoir, and deal with a variety of topics, including: coming of age, institutional injustice, and the politics of being oneself. Through the Steps in Time® program, Michael brings social ballroom dance classes and parties to independent/assisted living and memory care communities throughout Greater Boston. Dancing with Peter DiMuro/Public Displays of Motion (PDM), Michael works to advance the PDM mission of cultivating dance/arts literacy, advocacy and engagement. Along with Maggie Cee, Michael produces Dancing Queerly, a festival of performances, workshops, discussions, and social dance gatherings by and for the LGBT+ community, friends, and allies. 
Photo by Olivia Moon Photography, courtesy of PDM
Return to RDDI: New England Now