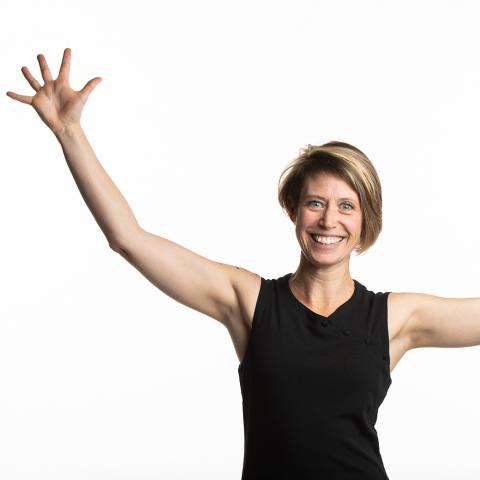 She/Her/Hers
Land of the Wabanaki Confederacy, Abenaki, and Mohican Peoples (Middlebury, VT)
Biography
Form(s)
I aim to make socially and politically relevant interdisciplinary work that is accessible to a wide variety of audiences. I am an artist who mixes words, stories and dance to create authentic, content-driven, funny and poignant work. 
What do you hope to gain from RDDI: New England Now?
I am excited about the sharing of dialogue, camaraderie, and networking which will allow me to rethink and develop new directions and pathways in my career. The opportunity to come together multiple times with other New England artists and make connections around our work feels like a breath of fresh air which is deeply needed and will enrich my ability to give back more fully to the community. 
Biography
Lida Winfield is an innovative and accomplished dancer, choreographer, spoken word artist and educator, who has created original work merging storytelling, dance and visual art.  As an artist, educator and keynote presenter, she has performed and taught nationally and internationally in traditional and non-traditional environments from Bates Dance Festival to MindMingle in Malviya Nagar, New Delhi. Lida's artistic practice is inextricably linked to her role as an educator and her pedagogy is rooted in inclusion, access, and the recognition that our brains and bodies work differently and this difference is a valuable asset. Lida cultivates opportunities and experiences that are deeply transformative. What transpires within the teaching and performing environment is integrated and transferred out into the world, allowing it to live beyond the confines of the classroom or stage. 
Lida studied at The School for New Dance Development in Amsterdam, the Netherlands, and in 2011 earned a Masters of Fine Arts in Interdisciplinary Arts from Goddard College, VT, with a focus on the transformative power of the expressive arts. In 2016, she was honored with the Rebecca Blunk Fund Award through New England Foundation for the Arts. Her work has received support from Vermont Arts Council, New England Foundation for the Arts and the National Performance Network and has been commissioned by The Flynn Center for the Performing Arts, Middlebury Performing Arts Series, The Yard, and Jacob's Pillow. Lida is a Visiting Assistant Professor in the Dance Program at Middlebury College. For more information www.lidawinfield.com  
Photo by J. Hsu Media