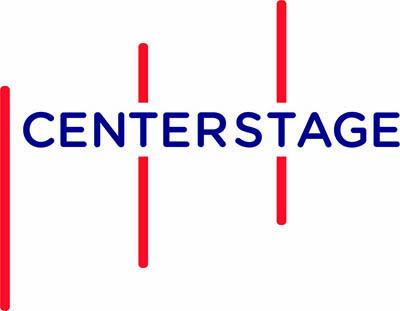 Artists from Abroad in American Communities
Center Stage is a cultural exchange program that invites performing artists from select countries to tour the United States.
Initiated by the U.S. Department of State's Bureau of Educational and Cultural Affairs and produced by the New England Foundation for the Arts, it is among the most successful programs to bring contemporary international performing artists into direct contact with people across a wide range of U.S. communities, and to share these experiences globally.
Since the launch of the program in 2012, Center Stage has welcomed important new voices into our national cultural conversations, enlarging our world, and sharing diverse global perspectives.
Center Stage artists are amazing ambassadors who create wide open spaces for communities to connect.
  Helena Presents, Helena, MT
Touring in 2023: Season 6 & 7 Ensembles
In 2023, twelve Center Stage ensembles from six different countries and regions will tour the U.S., engaging with diverse American communities as they transcend borders and build cross-cultural connections.
Season 6 Ensembles: Argentina, Armenia, Taiwan
Season 7 Ensembles: Ethiopia, Philippines, South Africa
BCUC – Bantu Continua Uhuru Consciousness (Soweto, South Africa) Rebellious, spiritual, and exhilarating, BCUC's live shows are transcendent rites of explosive sound. Following in the pulses of their ancestors, they awaken crowds to the power of a shared, fairer future with punk, funk, and rhyme. Their dancefloor Afro-futurism heals and commands in propulsive jams that rebalance bodies and souls.
Ethiocolor (Addis Ababa, Ethiopia) Led by the charismatic Melaku Belay, who has made his Fendika Cultural Center a global gathering place, these performers draw deeply from the bardic well of Ethiopia's diverse heritage. Their revelatory practice is an ecstatic symbiosis of dance and music, of tradition and modernity.
Garage Dance Ensemble (O'Kiep, South Africa) U.S. Debut. Scandals Wrapped in Prayer (Krummelpap, Afval en Sunlightseepbaddens) activates stories from a remote, economically precarious, and environmentally damaged land through movement, music, and riveting spoken word. With raw power and dark humor, this devised work of grace stuns as it tells a universal story of young people struggling to confront the violence and rage of a wounded community.
Helobung (Lake Sebu, Philippines) Preserving Tboli culture and providing a livelihood for their community in the biodiverse lands of the southern Philippines, Helobung ("endless joy") is a wellspring and tradition bearer. With presentations and gatherings, five dancers and musicians aim to connect with Filipino-Americans and Indigenous artists forging a similar cooperative path.
Nomfusi (Johannesburg, South Africa) U.S. Debut. With a voice rich in emotional vulnerability, and nimble power, Nomfusi conquers every stage and every heart. She tackles complex and culturally urgent topics, from domestic violence to female desire, in originals that shimmer with maskandi guitar flourishes and soaring melodies, while hinting at everything from house to '70s jazz to funk.
Ethio Classic Quartet* (Addis Ababa, Ethiopia) The first and only female-led classical quartet in Ethiopia, two violinists, a flutist, and cellist are determined artists and mentors. In addition to western repertory, they commission compositions and arrangements informed by Ethiopian musical traditions and modes.
Tanghalang Pilipino* (Pasay City, Philippines) A resident company of the Philippines' National Theater, Tanghalang Pilipino is committed to promoting and expanding Filipino art and culture through original, devised works that engage current issues that matter to their country. Two ensemble members who are artists, educators, and administrators and represent the next generation of the company's leadership will travel to the U.S.
*Indicates Artists in Residence. New in 2023, Center Stage Artists in Residence will participate in two-week intensives that will deepen their creative practice and build peer relationships and professional networks.

By the Numbers

Through seven seasons of Center Stage:
47 international performing arts groups selected
17 countries and regions represented
130+ U.S. communities visited
Center Stage is a public diplomacy initiative of the U.S. Department of State's Bureau of Educational and Cultural Affairs with funding provided by the U.S. government. It is administered by the New England Foundation for the Arts with general management by Lisa Booth Management, Inc.
Connect with Center Stage
For more information about ensembles, tours, and performances, visit CenterStageUS.org. Keep up with Center Stage on Facebook, Instagram and Twitter.  
Presenters, community organizations, and venues interested in partnering with Center Stage are encouraged to contact Lisa Booth & Deirdre Valente at Lisa Booth Management, Inc. Tel +1-212-921-2114 artslbmi@msn.com. For general program information, please contact Adrienne Petrillo, Program Director, +1-617-423-1178 apetrillo@nefa.org.
Funders