Summer is a busy time for Creative City. We hope you'll have a chance to check out some of the Creative City projects taking place this summer, beginning with these events coming up in June!
THE WAY WE LIVE NOW (2018) | MAIA DOLPHIN-KRUTE AND JESSE ERIN POSNER
Each month, 136 people die of an opioid overdose in Massachusetts. Close to 300,000 people in the state are prescribed opioids. These numbers ripple exponentially through our families and communities. What does it mean to live within an epidemic? How do we go on living?
The Way We Live Now (2018) invites open, public conversation about our shared experiences in and around the opioid epidemic. We will engage with our stories using Susan Sontag's masterful artist/activist text: The Way We Live Now, written during the AIDS epidemic. Inspired by the legacy of courageous action in the face of overwhelming loss, we seek to learn from our foremothers, updating and performing this text to reflect our current crisis. Join us in coming together to end the silence that leads to death.
June 3, 2018 | Performance| 2 PM
Brigham and Women's Health Promotion Center | 10B Green Street, Jamaica Plain, MA 02130
June 17, 2018 | Performance | 6 PM
Dorchester Art Project | 1486 Dorchester Ave. #2 Dorchester, MA 02122
June 23, 2018 | Performance | 6 PM
Pao Arts Center | 99 Albany Street, Boston, MA 02111
LIFE LINES | AZIA CARLE
Life Lines is a collaborative mural project with artist Azia Carle, the Greater Four Corners Action Coalition, and the Four Corners Neighborhood Association to promote Four Corners' unity. Community members will help identify which local assets to include, and a booklet will identify and inform viewers about each asset. This mural will showcase Four Corners talent and encourage others to acknowledge and utilize these resources.
June 9, 2018 | Azia Carle's Life Lines at Four Corners Community Resource Fair/Public Safety Meeting | 11:30 AM – 3 PM

June 23, 2018 | Azia Carle's Life Lines at Four Corners Day Celebration | 12 – 5 PM
Mothers Rest Park | 410 Washingston Street, Dorchester, MA 02124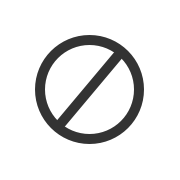 AMERICAN DREAMERS WRITE: RECLAIMING OUR STORIES | JENNIFER DE LEON
American Dreamers Write: Reclaiming Our Stories is a community writing project centered around sharing stories as a uniquely powerful way to raise our voices, take action, and promote understanding about the experiences of Dreamers, immigrants, and children of immigrants. Project includes: writing workshops for teens at Margarita Muñiz Academy, a reading and final performance, a visit to GrubStreet Creative Writing Center, and De Leon's work on her own YA novel about a 16-year-old Dreamer in Boston.
For more information visit: www.jenniferdeleonauthor.com
June 23, 2018 | Writers Resist | 1 – 3 PM
Boston Public Library | 700 Boylston Street, Boston, MA 02116
MOVEMENTS TO MOVE THE MARGINALIZED FROM THE MARGINS | KERRY THOMPSON
One of the most marginalized population in the world is the DeafBlind. There has been progress in providing access to the arts for people with disabilities, but very little has been done to include the DeafBlind. To address this disparity, Kerry Thompson, a DeafBlind dancer and dance teacher, will be using salsa dance as a way to bridge the gap between the DeafBlind and the general community.

For more information, visit www.silentrhythms.org or https://www.facebook.com/SilentRhythms.
June 25, 2018 | Salsa in the Park – DeafBlind Global Awareness
Blackstone Community Center Courtyard | 50 W Brookline Street, Boston, MA 02118 | 6 PM - 9 PM
TAGS: