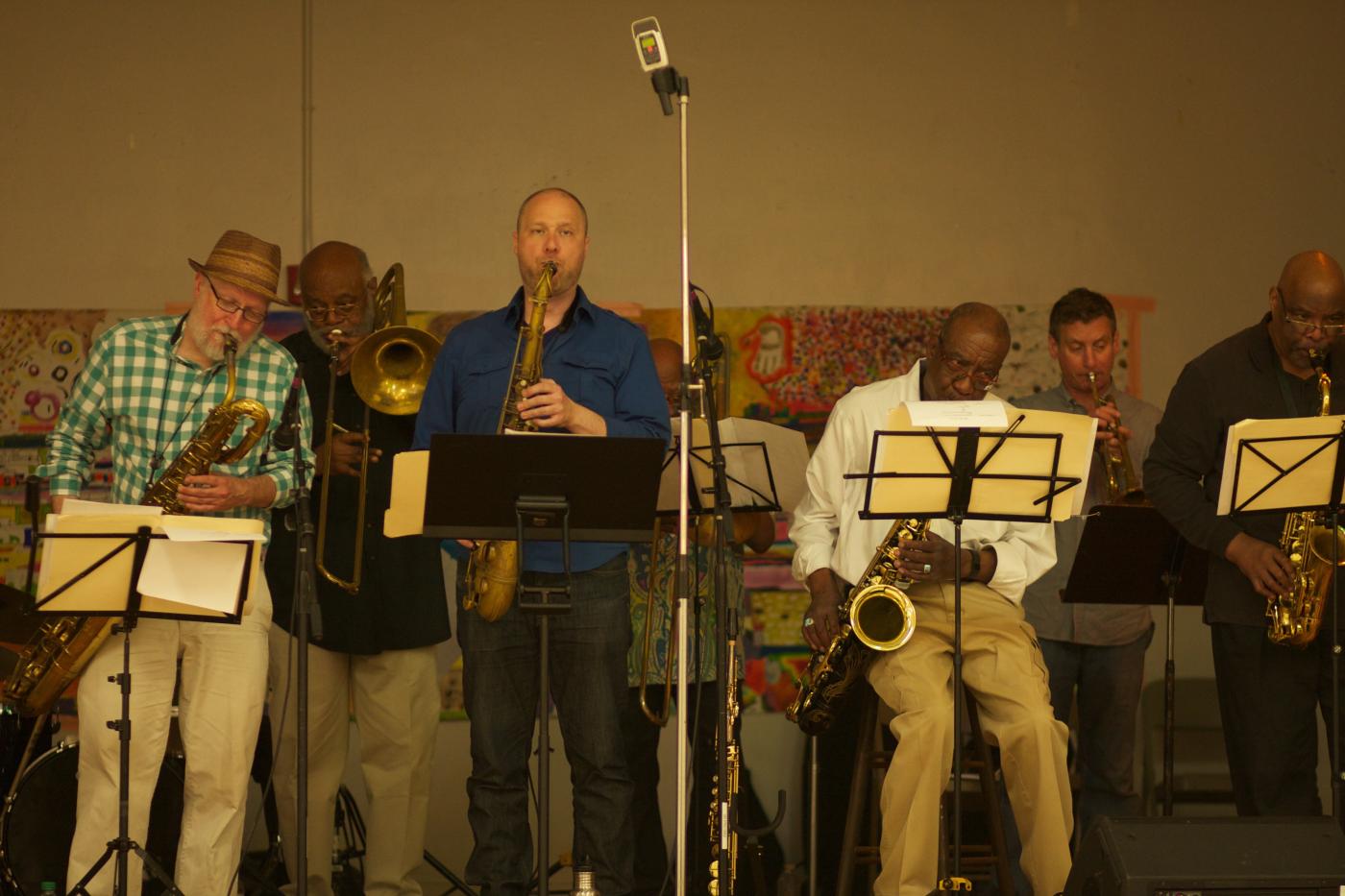 Summer is a busy time for Creative City. Hope you've had a chance to check out some of the Creative City projects taking place this summer! 
We also are excited to share that we will be hosting Creative City Info Sessions and Office Hours for artists and community members who are interested in learning more about the program.
Saturday August 6, 2016, 1-5pm
Makanda Project | Makanda Project
South Street Jazz and Art Day
WHERE: South Street Housing Development, 125 South Street, Jamaica Plain (02130)
Free jazz concert, live painting, youth music and dance and refreshments. In partnership with sparc! Art Mobile, and the Boston Housing Authority.
Monday August 8, 2016-through Sep 4, 2016
Lisa Link | In Transit: Voices & Vision
Installation
WHERE: On the Orange Line Trains (MBTA)
A visual art installation on the MBTA Orange Line trains designed by youth from UMass Boston's Urban Scholars program.
Thursday August 11, 2016, 5-7 PM
Elisa H. Hamilton and Silvia Chavez | Lemonade Stand
Pop Up Lemonade Stand
WHERE: South Street Youth Center (at First Baptist Church), 633 Centre St. Jamaica Plain (02130)
An interactive art installation that will invite the public to participate in an activity and share stories about turning lemons to lemonade, and challenges into positives.
August 12, 8-8:30 PM
Paloma Valenzuela| Pineapple Diaries, Season Two
Premiere of Pineapple Diaries, Season Two Trailer
WHERE: Blessed Sacrament Church Lawn + Plaza; 361 Centre Street, Jamaica Plain (02130)
Part of Hyde Square Task Force ¡VIVA! EL LATIN QUARTER SUMMER SERIES
Saturday August 13 2016 1:30-3:30 PM
Lisa Link| In Transit: Voices & Vision
Opening Reception
WHERE: Harbor Art Gallery, McCormack Hall, UMass Boston, 100 Morrissey Blvd. Boston (02125)