Program Goals
Build cultural vitality in New England by supporting the planning and implementation of arts projects that engage audiences and communities across New England through public presentation of artists from New England, the United States, and the world.
Encourage projects that provide meaningful interaction between artists and communities, extending beyond the stage.
Stimulate opportunities for collaboration and partnerships among New England cultural organizations and with artists.
Remove barriers to participation due to race, gender, disability, sexual orientation, class, age, and geography.
Idea Swap Event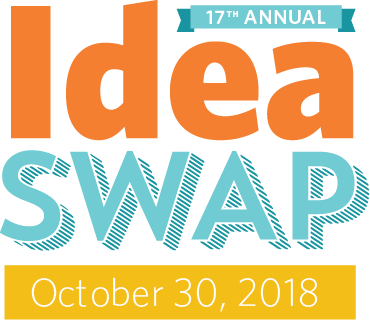 The Idea Swap is an annual event for New England-based nonprofit cultural organizations and touring artists to network and share tour project ideas, including those that may qualify for funding from NEFA's Expeditions grant program. Each year NEFA's Idea Swap attracts over 150 participants. The Idea Swap stimulates opportunities for collaboration and partnerships in arts touring and presenting while raising awareness and support for arts projects and activities available to New England communities.
The Idea Swap begins with informal networking, followed by five-minute presentations of projects available for New England-wide touring, a networking lunch, and facilitated small groups to discuss project ideas.
The 17th annual Idea Swap was October 30, 2018, in Worcester, MA. Learn more.
Past attendees have stated: 
"The Idea Swap was my favorite conference I've attended in a long time. From the one-day format and low registration fee, to the efficient and useful schedule, and the clearly labor-intensive data collection and sharing out process, all ran smoothly and it was of tremendous assistance to me from both a "what is the field up to" view and a more concrete booking perspective."
-Eva Rosenberg, Harvard Ed Portal (Allston, MA)
"This is a great get-together of smart and engaged colleagues who present an impressively wide range of well-thought-out projects. I could program a majority of my season at the Idea Swap!"
- Liza Sacheli, Mahaney Center for the Arts (Middlebury, VT)
"It's just a great networking and informational gathering. It's an important gathering as well- to have people together, learning about projects firsthand. When we can't all get away to see work, the Idea Swap is an outlet to consider projects through presentations by respected peers in our field. NEFA acts as an important facilitator in linking people with projects."
- Sharon Fantl, Redfern Arts Center at Keene State College (Keene, NH)
"It's a truly excellent way for the New England arts community to come together and rally around blossoming projects, possible partnerships, new and familiar artists."
- Chloe Jones, The Yard (Chilmark, MA)
Funders
The Expeditions program is made possible with funding from the National Endowment for the Arts, with additional support from the six New England state arts agencies.