New England's creative sector is thriving - look no further the lush garden of captivating CreativeGround to see the fantastic profiles for regional artists, creative businesses, and cultural nonprofits. We've picked the freshest bouquet of featured profiles for our Home and About pages, and we think you'll love the arrangement as much as we do! Catch the signature notes of the Summer Features below, and click the profile name or image to view their full profile.
Perhaps you'll be even be inspired to build your own robust, feature-worthy profile…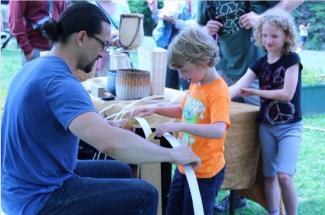 Abbe Museum (Maine)
The Abbe Museum is a decolonizing museum whose mission is to inspire new learning about the Wabanaki Nations with every visit, and to actively engage the Wabanaki people in all aspects of the Museum, from curatorial roles to policy-making. The Abbe engages visitors through programs, educational outreach, and partnerships with the five Wabanaki tribes (Penobscot, Passamaquoddy, Micmac, Maliseet, and Abenaki), Acadia National Park, and other regional and statewide organizations. Exhibiting 10,000 years of Native American culture and history in Maine, their collection includes the largest, best-documented collection of Maine Indian basketry in the Northeast, and their collections care program is a nationally recognized model. Dig deeper into how this cultural nonprofit is an economic engine for tribal communities by viewing Abbe Museum's profile.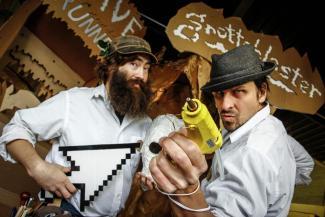 Cardboard Teck Instantute (Vermont)
Professors Ben t. Matchstick and Pete Talbot comprise the Cardboard Teck Instantute, an interdisciplinary creative business made up of puppeteers, makers, performers, and educators. Among the Instantute's principal offerings are educational workshops involving their popular invention: an award-winning, customizable, cardboard tabletop pinball kit, the PinBox 3000.  Cardboard Teck Instantute also offers a hip hop infused fantasy adventure interactive puppet spectacle called Grottoblaster. Find out more about these makers-in-residence, and their aptitude for crafting giant ephemeral cardboard sculptures and puppets, teaching educational summer camps, performing Japanese kamishibai, medicine shows, vaudeville acts, and more!
Christopher E. Johnson (Rhode Island)
A performance artist and educator, Christopher Johnson's works have evolved from acclaimed spoken word poetry into theatrical experiences exploring race, incarceration and mental illness through storytelling, music and dance. Recent projects include collaborating in the creation and performance of Freedom Project, a devised performance focusing on the effects of mass incarceration with Everett Dance School and Stage, as well as New and Dangerous Ideas, a Docu-Theater that tackles race and police violence. Community building and education are at the center of all of Christopher's work.  Expression is his activism. Learn more about Christopher's current works-in-progress on his profile.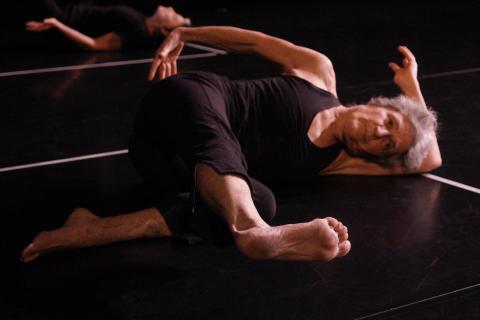 The Elders Ensemble of Prometheus Dance (Massachusetts)
Dance is considered a young person's profession, but the Elders Ensemble of Prometheus Dance moves beyond the limitations of that viewpoint, by creating and performing movement that is physically challenging, emotionally provocative, and motivated by human history. Formed by Prometheus Artistic Directors, Diane Arvanites & Tommy Neblett, the Elders Ensemble is a group of post-professional dancers ages 60-90 that perform original dance/theatre pieces that tell of bittersweet stories of their lives through movement, theatre and text. The Elders Ensemble was formed to provide audiences and artists alike with a venue to express and experience the grace and depth of artistry that only elder dancers possess.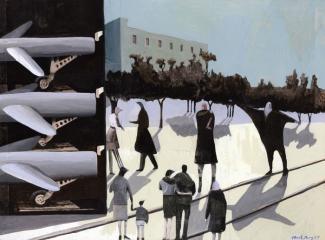 Hannah Morris / draw-lucky (Vermont)
Hannah Morris is the artist and illustrator working under her company name draw-lucky art & illustration. Her primary media are ink and pencil drawing, gouache painting, and paper-based collage. She also works in fabric and soft sculpture.
Hannah pursued graduate studies in visual arts and illustration from Stellenbosch University in Stellenbosch, South Africa. She lived in Cape Town, South Africa, and New York City before returning to her native state of Vermont, where she's now based in Barre. She has been a freelance illustrator, designer, and educator in graphic arts, and has worked in arts coordination and arts marketing/administration.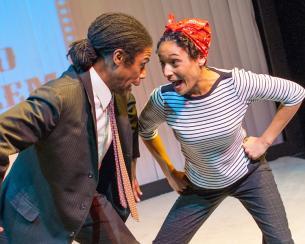 HartBeat Ensemble (Connecticut)
HartBeat Ensemble creates provocative theater that connects community beyond traditional barriers of class, race, geography and gender. HartBeat Ensemble's plays have been seen at festivals and theaters throughout the region, and HartBeat's educational workshops and residencies have been offered in over 50 institutions in the area, including public schools, universities, unions, correctional facilities and treatment centers. HartBeat produces a season of events that extends beyond the mainstage and education productions in their home, the Carriage House Theater in Hartford. With community engagement as a core value, HartBeat Ensemble performs consistently dynamic live presentations AND offers a fully-equipped professional theater for local creative groups to perform, rehearse and meet at a subsidized rate.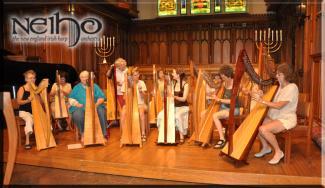 New England Irish Harp Orchestra (New Hampshire)
For thirteen years, the New England Irish Harp Orchestra has performed traditional Celtic music, song, dance, poetry, and storytelling throughout New England and Ireland.  Their family-friendly concerts invite participation through song and dance, as well as through encouraging audience members test their own fingers on one of NEIHO's many harps. A regional collaboration, members are currently from New Hampshire and Massachusetts and range in age from mid-twenties to mid-eighties. Members of the New England Irish Harp Orchestra share a love of Celtic music and a joy in playing harp music together.