New England Foundation for the Arts (NEFA) announced today that it has received $300,000 from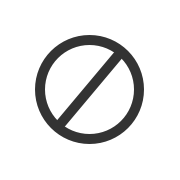 the MetLife Foundation for the MetLife Community Connections Fund of NEFA's National Dance Project (NDP). MetLife Foundation, which to date has provided over $1.6 million for NDP, supports opportunities for community engagement with dance companies on tour, increasing access to dance and dance artists in underserved communities.  
"We are so pleased to have MetLife Foundation's support for a sixth year," said NEFA executive director Rebecca Blunk.  "Their ongoing commitment to this program has significantly expanded the impact of NDP, and made it possible to reach more deeply into communities through some of the most exciting contemporary dance available." Funding from MetLife Foundation has supported workshops, master classes, performances, lecture/demonstrations, and collaborations with local schools through NDP engagements with companies including Philadanco, Ragmala Dance, and Dance Theater of Harlem, among many others.  With MetLife Foundation funding, more than 275 activities have reached over 284,000 people in 167 communities in 44 states around the U.S. 
"MetLife Foundation is committed to promoting access to the arts for people of all ages and backgrounds," said Dennis White, president and CEO of MetLife Foundation.  "We are excited to continue and expand our partnership with NEFA to support community programs nationwide in connection with the National Dance Project." 
Since 1996, NDP has been a primary system of support for the contemporary dance field, funding the production and touring of new dance works. In a field that has been historically under-funded, NDP is the only national program supporting individual dance artists and companies, whether established, emerging, culturally-specific, or experimental. Now in its 16th year, NDP has awarded more than 21 million dollars to over 400 projects, reaching an average of over 200,000 audience members annually. NDP has supported engagements in all 50 states and the District of Columbia, the U.S. Virgin Islands, and Puerto Rico. Additional funds for NDP are provided by the Doris Duke Charitable Foundation, The Andrew W. Mellon Foundation, and the National Endowment for the Arts.
About MetLife Foundation
MetLife Foundation was established by MetLife to carry on its longstanding tradition of corporate contributions and community involvement. Grants are made to support health, educational, civic and cultural organizations and programs throughout the country. MetLife Foundation contributes to arts and culture organizations, with an emphasis on increasing opportunities for young people, reaching broader audiences through inclusive programming and making arts more accessible for all people. For more information about the Foundation, please visit its web site at www.metlife.org. 
About New England Foundation for the Arts 
NEFA creatively supports the movement of people, ideas, and resources in the arts within New England and beyond, makes vital connections between artists and communities, and builds the strength, knowledge, and leadership of the region's creative sector.  NEFA is a nonprofit that operates with funding from the National Endowment for the Arts, the New England state arts agencies, and from corporations, foundations and individuals.