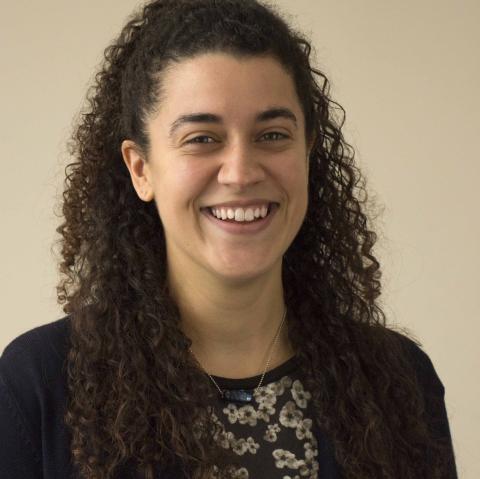 (Boston, MA) The New England Foundation for the Arts announced that Katharena Rentumis has joined the organization as Development Coordinator.
Prior to joining NEFA, Katharena served as the development assistant at the Vermont Studio Center, where she was immersed in many aspects of nonprofit development. She has also coordinated the print shop at the Pilchuck Glass School and served as an artist and teaching assistant, providing administration, instruction, and technical assistance for multiple college courses.  In her role as an independent curator, she has conceptualized and executed group exhibitions with artists from across the globe. "Katharena's background as an artist and her experience in development make her a great fit for NEFA," said development manager Sharon Timmel. "We are thrilled to welcome her." Katharena graduated cum laude from the Massachusetts College of Art & Design with a Bachelor of Fine Arts with concentrations in printmaking and glass. She currently resides in Roxbury, MA.
About NEFA
The New England Foundation for the Arts invests in the arts to enrich communities in New England and beyond. NEFA accomplishes this by granting funds to artists and cultural organizations; connecting them to each other and their audiences; and analyzing their economic contributions. NEFA serves as a regional partner for the National Endowment for the Arts, New England's state arts agencies, and private foundations. Learn more at www.nefa.org.
 
Photo by Jeffrey Filiault
CONTACT: Ann Wicks | 617.951.0010 x534