The final deadline of Creative City's pilot phase has passed, but Creative City artists aren't showing any signs of slowing down. Several grantees are presenting their work this month. Check out these public events from September 30 through the end of October.
Community in Action Mural | NGOC-TRAN VU
Artist Ngoc-Tran Vu is lifting up the narrative of the Vietnamese American diaspora experience through a collaborative site-specific mural project in Fields Corner, Dorchester. A diverse, multigenerational steering committee of Dorchester residents is helping to inform and advise the visual stories that will appear in the final installation. This project aims to celebrate the Vietnamese American community while facilitating creative engagement and inspiring a more inclusive and multifaceted Dorchester.
October 1, 2017 | Mural Unveiling Block Party | 10:00 AM-1:00 PM
Phở Hòa Restaurant | 1370 Dorchester Avenue, Dorchester, MA 02122
Visit http://www.ngoctranvu.com/ for more information about Community in Action.
STITCHED INTO MEMORY | STEPHEN HAMILTON
Stitched into Memory celebrates and commemorates the historic and contemporary African Diaspora communities of Boston (Afro American, Afro Caribbean and Afro Latino) through an exploration of West African textile traditions. In collaboration with the Friends of Fort Point, Stephen Hamilton, lead artist, will bring together Boston youth who will embark on a creative and educational journey that culminates in an installation that will span 6 ft. x 30 ft. composed of cotton canvas, muslin, and handwoven cloth, dyed in natural Indigo, incorporating bead work, embroidery, and other traditional arts.
September 30, 2017 | Stitched Into Memory Closing Reception | 12:00-4:00 PM
Atlantic Wharf | 290 Congress Street, Boston, MA 02210
This event will include a craft fair, an ongoing demonstration by Stephen Hamilton, and an exhibition showcasing textile works from Theresa India-Young, Alexander Sebastianus, and Sarah "Emelyne" Peloquin.
For more information about Stitched into Memory, visit: https://stitchedintomemory.tumblr.com/
Tortilla Social | SALVADOR JIMÉNEZ-FLORES
Tortilla Social is a participatory project that will transform public spaces through the use of printmaking as a tool for self-expression, advocacy, and art education, and food as a uniter of community. Led by artist Salvador Jiménez-Flores and partnering with arts organization Urbano Project, Tortilla Social will include a series of pop-up, interactive printmaking and food workshops throughout Boston. The mobile project will feature a multi-functional tortilla press built by the artist and will engage participants of all ages in a variety of printmaking techniques and gastronomical explorations.
September 30, 2017 | Tortilla Social Workshop | 5:00 PM-8:00 PM
Plaza of the Church of the Blessed Sacrament | 30 Sunnyside Street, Jamaica Plain MA 02130
Join artist Salvador Jiménez-Flores for an interactive printmaking and food workshop using a multi-functional tortilla press. Participants of all ages will have the opportunity to use the tortilla press to make their own art print and to eat freshly made tortillas. Join us at Hyde Square Task Force (30 Sunnyside Street, Jamaica Plain, MA 02130) from 5:00-8:00 pm. 
Hyde Square Task Force youth will also premiere their documentary about El Barrio: Boston's Latin Quarter Musical. 
This event is a part of Hyde Square Task Force's ¡Viva el Latin Quarter! community programming. For more information, please contact Sarah at sarah@hydesquare.org or (617) 524-8303. Check out the Facebook event here.
October 14, 2017 | Tortilla Social & Urbano at HUB Week | 12:00-3:00 PM; 6:00-9:00 PM
City Hall Plaza | 1 City Hall Square, Boston, MA 02201
For more information about Tortilla Social visit: http://www.salvadorjimenezflores.com/tortillasocialevents/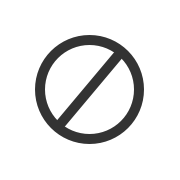 LATIN QUARTER MOSAIC PROJECT | RICHARD YOUNGSTROM, FIONA O'CONNOR, and ANDREA TAMKIN
The Latin Quarter Mosaic Project is a unique community-driven mosaic art installation at the Blessed Sacrament Church Plaza in Boston's Latin Quarter, Jamaica Plain. Community members will contribute to the design of two hanging mosaic pieces on the face of the Church, mosaic stair risers at the main entrance, and on mosaic table tops on the picnic tables in the Plaza. Community volunteers and youth leaders from partner Hyde Square Task Force will learn how to create mosaics and will share their knowledge during community workshops producing the mosaics in the Plaza during the spring and summer. The mosaics will enrich this well used community space.
October 11, 2017 | Mosaic Unveiling at Hyde Square Task Force | 6:00-8:00 PM
Plaza of the Church of the Blessed Sacrament | 30 Sunnyside Street, Jamaica Plain MA 02130
Join artists Richard Youngstrom, Fiona O'Connor and Andrea Tamkin as they unveil the mosaic pieces they have created with community members. Refreshments will be provided! This event is a part of Hyde Square Task Force's ¡Viva el Latin Quarter! community programming.
We hope to see you at some of these events!