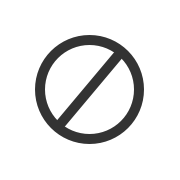 Since 2010, The National Theater Project (NTP) has supported 43 projects through convenings, networking, and grants. By far, the most significant grant offered by NTP is the Creation and Touring Grant. Each year, NTP awards six Creation and Touring grants, ranging from $80,000 to $130,000, providing funds for the development and national touring of new work. Creation and Touring grants also include an additional $10,000 to support the administration necessary to tour the project. It is a highly competitive grant process and involves a preliminary application and a final application.
NTP advisors meet in the spring to decide which projects will advance to the final application. The goal of the meeting is not only to choose the finalists but also to provide feedback for applicants who are not selected. The hope is that if those applicants apply for funding in the next round, they will have a stronger proposal. The advisors take the decision and feedback process very seriously; it's never easy to deny proposals, and, as the applications get better each year, the decisions get that much harder. The discussions are lively and informative, and result in a very strong list of final applicants.
This year, NTP advisors were responsible for reading 84 proposals in advance of the two days of project discussions. After several rounds of voting, 24 projects were moved forward. Each application has been paired with an advisor who may help in any number of ways, such as looking at text and work samples or helping to refine the budget. The final application is more in-depth, requires a more detailed budget, and includes a five-minute work sample. The goal is to submit the strongest application possible in June. After those 24 final applications are reviewed at the next meeting in July, six will receive NTP Creation and Touring grants.
These projects, and many that were submitted for this first round, are all worthy of your attention. I am happy to share the projects which made it to the final round. Regardless of which projects ultimately receive funding, these are projects to watch - and I hope that other artists, funders, and presenters will look closely at the 24 NTP finalists:
A Host of People, Neither There, Nor Here
Neither There, Nor Here is an original, multimedia, interdisciplinary play-cum-cooking show directed by Sherrine Azab and collectively created by A Host of People. It will focus on the experience of people with liminal identities of race, gender, culture and sexuality. Neither There, Nor Here investigates how those who live between so-called traditional binaries create their own culture as they move beyond either and or. In brief: arresting visuals + deeply sourced storytelling + sharing food = a new way to honor and create culture.
Big Dance Theater, 17c
17c is the newest Big Dance Theater ensemble work, built around the problematic 17th century diaries of Samuel Pepys. Using the copiously prolific diaries themselves, Margaret Cavendish's 17th century radical feminist play The Convent of Pleasure, three centuries of marginalia, and the ongoing annotations of the web-based devotees at www.pepysdiary.com — 17c dismantles an unchallenged historical figure and embodies the women's voices omitted from Pepys' intimate portrait of his life.
Children of the Wild Ensemble Theatre, The Wastelands
The Wastelands is an original experimental folk opera inspired by Dante's Purgatorio and first in Children of the Wild's "Rewilding Cycle." Following Dante and Virgil through the seven stages of Purgatory, The Wastelands explores the stages of grief in a time of violent political and environmental unraveling.
Combat Hippies, Oscar Mike: On The Move (working title)
Oscar Mike: On The Move is a spoken word performance based on oral histories of combat veterans and refugees from the Middle East. The piece will be written and performed by the Combat Hippies, an ensemble of military veteran performing artists and directed by Internationally acclaimed Miami-based actor, director and playwright, Teo Castellanos.
Cornerstone Theater Company, Urban Rez
Urban Rez is an immersive theatrical production about the Native people of a specific geographic area that explores the hunger that persists when culture, language, land and identity have been denied to Indigenous people. Cornerstone's objective is to create a community engaged touring structure using our previous production, Urban Rez LA, as a model.
DNAWORKS, Parallel Time
PARALLEL TIME is an ensemble-devised adaptation of New York Times columnist Brent Staples's memoir, which begins with the shooting death of his brother due to a drug-related feud soon after Staples received his Ph.D. It seeks to reproduce the sensory nature of the narrative to connect the audience somatically with Staples' story. The piece will be a catalyst for community dialogue and stories about the loss of young lives to violence, drugs, and a failing education system, and for audience members to share across cultural lines.
Double Edge Theatre, Leonora and Alejandro: La Maga y El Maestro
Double Edge Theatre's new work, Leonora and Alejandro, La Maga y El Maestro will be an exploration of the intertwining surrealist traditions of Latin American and Jewish culture, and a grappling with this historic, political moment.
James Scruggs, 3/Fifths
3/FIFTHS theatrically, satirically explores violence perpetrated against men of color, and America's virtual weaponization of black skin. Inside three spaces will be a dystopian theme park enlisting entertaining, radical interactivity. It's SupremacyLand, an institution devoted to preserving white privilege. The examination of historical trauma incorporates video, performance, text, and music; laminated with a veneer of beauty and humor within an Atrocity Carnival, a Cabaret, and a Private Prison.
Kaneza Schaal, JACK&JILL
JACK&JILL is a multimedia comedy of errors structured on social codes and trainings from prison re-entry programs to debutante balls. The performance addresses dreaming and the process of re-entering society after prison. JACK&JILL is a duet for two actors ensnared in dialogue exchanges that become mental tongue twisters, and draws from infamous comedians such as Richard Pryor, Elaine May, and Flip Wilson.
Last Call History Project, ALLEGED LESBIAN ACTIVITIES
ALLEGED LESBIAN ACTIVITIES is a cabaret show run amok, an immersive performance art event staged in a smoky bar, a one night stand with a girl you might never see again. Weaving together oral history audio, theatrical stagings, and the queer traditions of cabaret, burlesque, and drag kinging, ALLEGED LESBIAN ACTIVITIES looks closely at our vanishing legacy, and invites audiences into new ways of engaging with and complicating LGBTQ history.
Leila Buck, AMERICAN DREAMS
American Dreams is a participatory performance in the form of a game show where contestants compete for citizenship to the U.S., and the audience decides who wins. The performances allow communities to 1) cast contestants from backgrounds most suspect amongst available actors in their area; 2) invite maximum audience engagement, investment and participation through a range of interactive games and structures; and 3) incorporate the latest laws and national debates about immigration, security, and what it means to be(come) American.
Looking for Lilith Theatre Company, In Our Own Time
In Our Own Time proposes to use Looking for Lilith Theatre Company's time-tested devising skills to research, create, produce, and tour an original show that explores our current political climate by using a myriad of oral histories to lift up voices of women or varying ages, ethnicities, backgrounds and political leanings.
Lucky Plush Productions, Rooming House
Lucky Plush's newest devised work, Rooming House, begins with an intimate conversation among friends recalling stories of people who've taken actions with potentially devastating costs. When the myth of Orpheus and Eurydice is mentioned, varied interpretations and contemporary associations propel the group into a physically and psychologically complex game of whodunit. Playful and personal, Rooming House offers a lively blueprint for pursuing the question: what makes a person do something that could have shattering and irreparable consequences?
Manual Cinema, End of TV
Told as a song cycle with live visuals, and set in post-industrial Detroit, Manual Cinema's The End of TV is a high contrast, sui genre, theatrical meditation that peers through the neon reflections of late 20th century advertising and television culture and into the American imagination as it existed at the onset of the internet age. The show takes as its subject and form the very first screen to dot the American landscape - where a troubled country first gazed through analog fuzz and into itself, or what it desperately wanted itself to be.
Mondo Bizarro, The Way At Midnight
The Way At Midnight is an interdisciplinary performance that explores the role cartography has played in colonization, and the way those legacies live in our bodies and continue to impact our lives. It is a call and response between the past, present and future, between the timely and the timeless, where personal memories collide with histories left off the map.
On Native Ground, Something Inside Is Broken
Something Inside Is Broken is a Native American rock opera. It opens and closes with the 1906 Congressional Appropriation hearings regarding the unrecognized treaties for California Indians. It then shifts to 1846, pre-gold rush Sacramento Valley where Sutter rules the valley like a king and bounty hunters terrorize tribes in Northern California, capturing young slaves for Sutter and his harem.
Phantom Limb Company, FALLING OUT
Falling Out is a multi-disciplinary theatrical event and the final installment in Phantom Limb's environmental trilogy. Fusing butoh tradition with puppetry, contemporary FLEX dance, visual design and soundscape, FALLING OUT is a story about water, Japan, Fukushima, heartbreak and climate crisis.
Radical Evolution, The San Patricios Project (working title)
In collaboration with our partner El Teatro Campesino, Radical Evolution will produce a tour of a new play with music that is inspired by and tells the history of Los San Patricios, a battalion of mostly Irish immigrants who enlisted in the United States Army during the Mexican-American War and defected for religious, political, and cultural reasons, to fight for Mexico. The tour will focus on presenting the work to Latinx communities in California, the Southwest, and Texas.
Rebecca Mwase & Ron Ragin, Vessels
Vessels is a seven-woman harmonic meditation on the transcendental possibilities of song during the Middle Passage. Experienced within an interactive and acoustically rich sculptural environment that invokes those infamous ships, this interdisciplinary ritual performance explores singing as a survival tool and asks, "What does freedom sound like in a space of confinement?"
Ripe Time, Sleep
Sleep is a visually immersive work of physical theatre celebrating an ordinary woman's rebellion against the confines of a mundane life and the gender expectations of a cultural hierarchy. Inside a refracted box designed by an Obie award winning creative team, Ripe Time's signature physicality and NewBorn Trio's live shakuhachi, glass percussion forms a cautionary tale about tearing down patriarchal definitions and making oneself anew. Adapted by Naomi Iizuka from Haruki Murakami's shattering 1994 short story. Dir./Devised: Rachel Dickstein.
Sandglass Theater, Babylon
Babylon is a piece about refugees: their journeys, traumas, and challenges to resettlement. It is performed by puppets and actors, with choral singing and moving panoramas. It reflects the changing situation for asylum seekers. Sandglass will also create an interactive workshop that will accompany this performance.
Thaddeus Phillips, 100 BILLION NIGHTTIMES
100 Billion Nighttimes will be a spectacular visual theater work for adults and children that blends the disciplines of theater, installation and music and employ 'pop-up' book design techniques, a cinematic score, and innovative staging. This work is being devised by Phillips in collaboration with visual artist Steven Dufala, composer Juan Gabriel Turbay, and engineer Efren Delgadillo Jr.
Theater Grottesco, PIE
PIE is a layman's exploration of how our predominant society got to where we are today, inspired by the Carl Sagan quote, "if you want to make an apple pie from scratch, you must first invent the universe." TG's take is a skewed history of the planet from moments before the big bang to the electronic baroque of today, crashing the mundane into the celestial. Four actors move between Beckett-like characters and their inflated buffoonish alter-egos, drawing on gesture-based dance and imagery, to sneak up on the question: "What are we doing here?"
Urban Bush Women, SCAT!
Set in a fictional Kansas City jazz club, SCAT! Is a multidisciplinary love story of two people making their way during the Great Migration through song, dance and storytelling. It is the powerful story of Zollar's family and what happens when dreams encounter the realities of American life in the 40s & 50s. This new evening-length work provides the audience with an immersive and participatory experience. Scat singing and vocalizations will support the physical, musical and verbal storytelling with live vocals and a jazz band.