When
November 2, 2016, 9:00 AM - 4:00 PM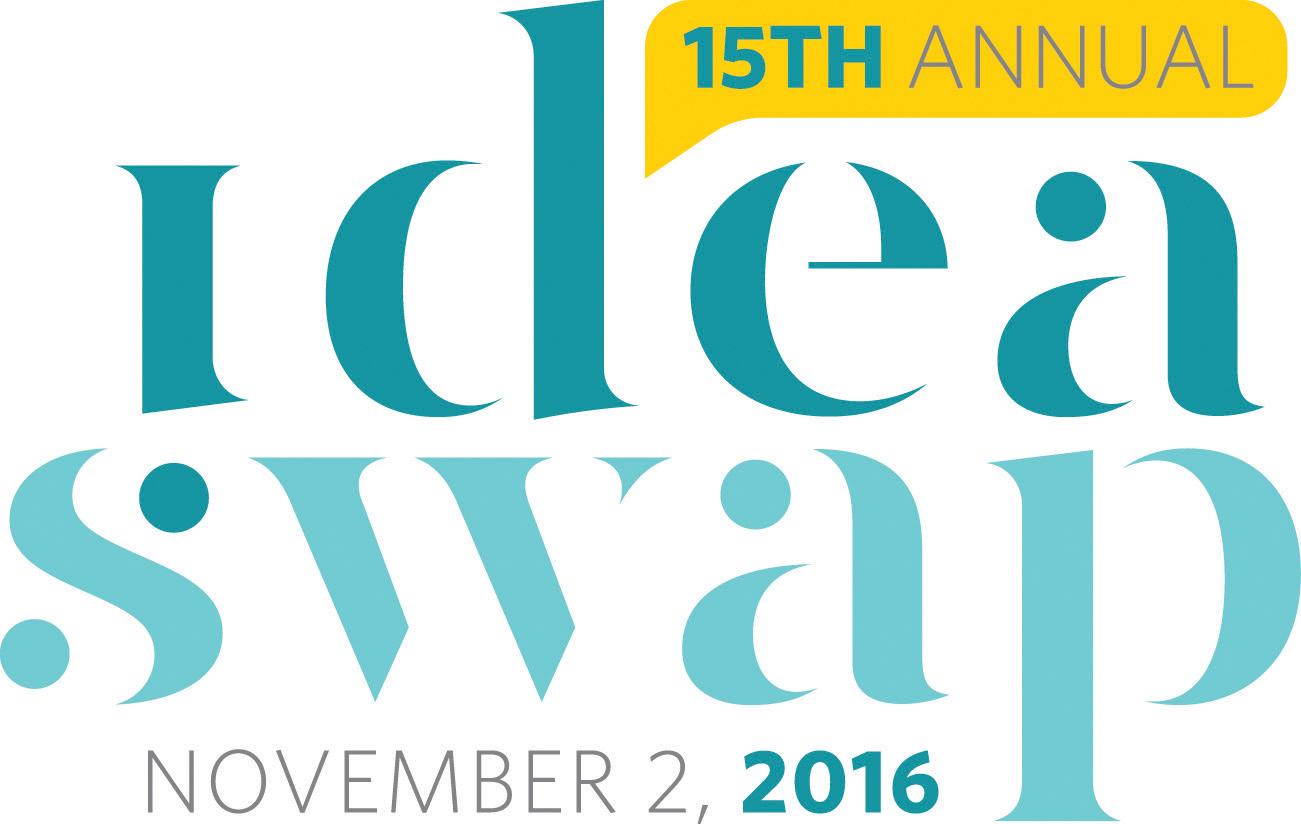 NEFA's 15th Annual Idea Swap
#NEFAIdeaSwap
WHERE:
Mechanics Hall | 321 Main St., Worcester, MA | View directions
The Idea Swap is an annual event for New England-based nonprofit cultural organizations to network and share tour project ideas that may qualify for funding from NEFA's Expeditions grant program.

Watch a highlight reel from a past Idea Swap!

ONLINE REGISTRATION IS NOW CLOSED; WALK-UP REGISTRATION IS WELCOME THE DAY OF THE EVENT.
$40 through October 4. $50 after October 4.

Read the 15th Annual Idea Swap program book.
Review the Mini Swap Projects.
View the 2016 Idea Swap Participant List (as of 11/9/16).
GET INVOLVED: DISCOVER, SHARE, & PRESENT PROJECT IDEAS
In addition to networking, Idea Swap participants are encouraged to share ideas in all stages with their colleagues from around the region. Project ideas are selected in advance to make five-minute presentations at the Idea Swap. Please see below for more details about how to present.
Visit the Idea Swap Project Ideas page to find out what other New England presenting organizations and performing artists are working on.
Share your project idea online
Submit your project idea on the Project Ideas page by October 12, 2016. Project ideas will be listed on this page before and after the Idea Swap, and will be distributed in hard copy to all event participants.
Present your project idea at the Idea Swap
In advance of the Idea Swap, NEFA selects 15-20 projects from the Project Ideas page to make 5-minute presentations at the Idea Swap.
Schedule
9:00AM-10:00AM
Registration Opens & Choice of:

Light Breakfast & Networking (Washburn Hall)
New to NEFA or the Idea Swap? (Board Room)
Receive an overview of NEFA and New England Presenting & Touring programs. Meet NEFA staff and learn how to make the most of the Idea Swap.

10:00AM-11:15AM
Welcome / Overview of Expeditions & What Happens Beyond Idea Swap
An overview of the Expeditions program and application process. A panel of presenter membership organizations from New England Presenters (NEP) and Arts Presenters of Northern New England (APNNE) and artists talk about networking and what happens outside of Idea Swap. Learn about presenter consortia membership, resources, and events to network with presenting organizations and performing artists.
11:15AM-12:15PM
Project Presentations, Part 1:

12:15PM-1:15PM
Lunch & Networking
visit the CreativeGround table to find presenters and artists to connect within New England
1:15PM-1:30PM
Open Mic Presentations
Sign up throughout the day to share your idea with all participants in three minutes or less!
1:30PM-2:15PM
Mini Swaps
Participants break out into small groups to informally share project ideas in quick, two to three-minute succession. Groups are divided by the disciplines of music, dance, and theater. Sign up at the registration table to present at a mini swap.
2:15PM-3:00PM
Project Presentations, Part 2:

3:00PM- 4:00PM
Dessert & Networking Reception
PARKING & carpool sign up
Parking
There is limited on-street parking available. The nearest parking lots are on Waldo Street, Exchange Street, East Central Street, Main Street, and the Elm Street Garage.
View parking lots in the surrounding area.

Carpool Sign-Up

If you are interested in carpool options or can offer a ride for Idea Swap attendees, please provide your information here.
Hotels
Book with Holiday Inn Express Worcester Downtown for a discounted rate of $109/night on the nights of November 1 and 2. 

Holiday Inn Express Worcester Downtown
110 Summer Street, Worcester
508.757.0400

BOOK NOW

Participants can also call 855-914-9635, reference November 1 and 2, and the block name – "NEFA Idea Swap" to receive the discounted rate. Book your room by October 3 to receive this discount.

There are several hotels within a 3-15 minute drive to Mechanics Hall. Please see the list below for more hotel options.
In order of proximity to downtown Worcester:
Hilton Garden Inn
35 Major Taylor Boulevard, Worcester
508.753.5780
Courtyard by Marriott Worcester
72 Grove Street, Worcester
508.363.0300
Beechwood Hotel
363 Plantation Street, Worcester
508.754.5789
Residence Inn by Marriott
503 Plantation Street, Worcester
508.753.6300
Quality Inn & Suites
50 Oriol Drive, Worcester
508.852.2800
The Suburban Extended Stay Worcester
50 Oriol Drive, Worcester
508.852.2800
Fairfield Inn & Suites Worcester Auburn
718 Southbridge Street, Auburn
508.832.9500
Holiday Inn Express Auburn
10-12 Johnson Street, Auburn
508.832.2500