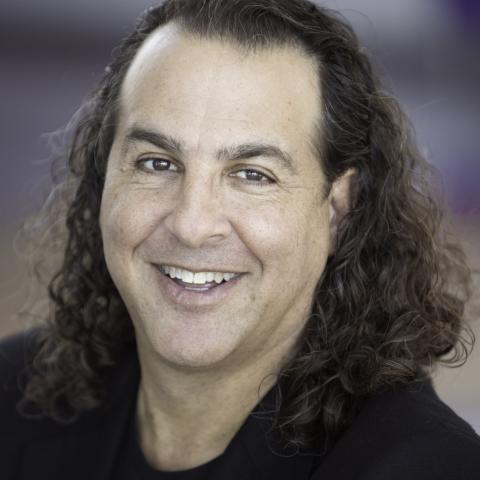 He/Him/His
National Dance Project Advisor
Managing Director
South Miami-Dade Cultural Arts Center
Land of the Seminole, Taino, and Tequesta Peoples (Miami, FL)
Biography
With more than thirty years' experience nurturing the arts in South Florida, Eric Fliss has served as a facilities manager, artistic director, cultural presenter, producer, designer and technical consultant for cultural organizations and government agencies.
In 2008 he joined the Miami-Dade County Department of Cultural Affairs as Managing Director for the grand opening of the South Miami-Dade Cultural Arts Center.  The Center has quickly become the model venue for the Department of Cultural Affairs continuing the mission of the department of promoting opportunities for artists and the residents and visitors who are their audience.
In 2018 Mr. Fliss was recognized by the Knight Foundation and named a Knight Arts Champion for playing a key role in fostering the arts sector and for his vision, courage and tenacity in building Miami's cultural community.
In 2019 Mr. Fliss was recognized by South Arts and awarded the Mary Beth Treen award recognizing his mentorship and service to the field of performing arts presenting and touring.
After serving as Production Manager for the Colony Theater from 1886-2001; he joined the City of Miami Beach working as Cultural Facilities Manager from 2002 - 2007, establishing and executing a strategic business plan for the operation of the network of cultural venues on Miami Beach, leveraging long standing relationships with local and regional arts organizations.
A native of New York, Mr. Fliss has numerous lighting design credits including resident lighting designer for Ballet Gamonet, the Florida Dance Festival, Rochester City Ballet and Maximum Dance for which he received a Best of the Arts Award for Lighting Design in 2003 and 2004.
In 1986 he co-founded the Acme Acting Co. in Miami, serving as Artistic Director, Scenic Artist and Technical Director through 1995 and was credited for the resurgence of regional theater in Miami.