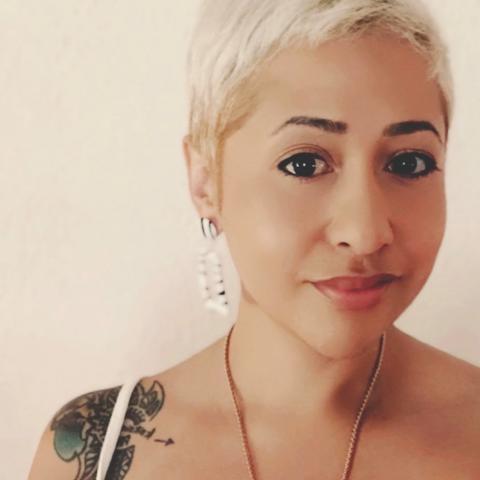 Queen, Her Majesty, H.R.H.
Kansas City
Biography
Candace is the Co-Founder and Lead Artistic & Producing Alchemist at Unlock Creative. Candace is the daughter of a Zimbabwean Father and Hawaiian mother. She has fifteen plus years of experience as a creative producer and theater director with a history of presenting award-winning performances in the arts, entertainment industry, and live television.  
In Brooklyn, NY, Candace honed her creative producing skills during her seven-year tenure at 651 Arts and had the opportunity to explore her love of performing arts throughout the African Diaspora. 
Previously, she was the Managing Director at Kinetic Light, the project-based disability arts ensemble featuring world-renowned Alice Sheppard, Laurel Lawson, and Michael Maag. Candace served as the first Black director of Programming at UA Presents in Tucson, Arizona. Before that, she held leadership roles at both CBS Corporation in Los Angeles, CA, and The Juilliard School in New York, NY. 
As an advocate for equity and social justice, Feldman's work includes, Co-Founding Next Generation National Arts Network, a nationwide movement to create stability, legacy and cultural equity in arts administration, former Co-Chair for Women of Color in the Arts' (WOCA) Professional Development Committee and has served on panels for equity diversity and inclusive leadership. Candace participated in the 2014 American Express Leadership Academy, selected as one of the Changemakers to attend the 2019 American Express Leadership Academy Global Alumni Summit, recipient of the Joey-Lee Garman Award for Social Justice, Society of Stage Directors and Choreographers Fellowship, a Kennedy Center Gold Medallion Award for Excellence in Theatre.
She earned a Bachelor's degree in Theatre Studies from Kansas State University and her MBA from the University of Arizona. Candace has served on numerous boards, committees, and funding panels including Theater Communications Group, South Arts Performing Arts Exchange, Arizona Arts Commission, and the New England Foundation for the Arts.