CONTACT: Ami Bennitt | Motor Media | 617.797.8267
(FOR IMMEDIATE RELEASE - Boston, MA) HowlRound, a knowledge commons by and for the theatre community, and the New England Foundation for the Arts will host a special convening of key stakeholders from the arts, healthcare, and military communities for deep discussion on practices, learning, challenges and impact around creating and presenting arts projects addressing military and veterans issues. The convening will take place March 10 through 12 at the Emerson Paramount Center located at 555 Washington Street in Boston. Select portions of the convening will be livestreamed on HowlRound TV at www.HowlRound.com/tv.
The goal of the convening is to advance the investigation of art in building bridges between military and civilian communities and methodologies for artist-military collaborations. Throughout the weekend, participants will view performing arts excerpts from productions including Healing Wars by Liz Lerman, Speed Killed My Cousin by Linda Parris-Bailey, ReEntry by KJ Sanchez and Emily Ackerman, En Garde Arts' Basetrack Live created by Edward Bilous, and AXIS Dance's to go again, choreographed by Joe Goode.

Further, HowlRound will publish a journal series focused on the arts and military, curated by NEFA, which will run March 5-11, 2017 on www.HowlRound.com. It features articles by convening participants, including: Roman Baca (Exit 12 Dance Company), Nolen Bivens (Leader Six, Inc.), Arthur DeGroat (Military & Veterans Affairs, Kansas State University), Judith Smith (AXIS Dance Company), Anthony Torres (The Combat Hippies), and Jonathan Wei (The Telling Project). During the convening, the following sessions (listed in Eastern Standard Time) will be livestreamed on www.howlround.com/tv. Further, those interested may follow the convening on social media with #artsandmilitary: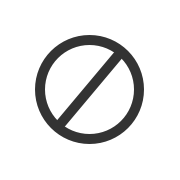 Friday, March 10, 2017
12:15 – 12:45 pm Welcome
12:45pm – 2:15 pm Introductions
4:15 – 5:45 pm Session #1: Artists' Perspective: Connecting with Military and Veterans Communities—Building Trust and Getting Access
Saturday, March 11, 2017
9:30 – 10:30am Case Study: Excerpts from American Records' ReEntry and Discussion
10:45 - 12:15pm Session #2: Veterans, Military & Veterans' Service Programs Perspective: Steps Toward Building Common Language Between Military Communities and Artists
1:15 – 2:45pm Session #3: Military Healthcare Practitioners, VA and Art Therapists' Perspective: What Artists Need to Know about Trauma when Working with Military and Veterans' Communities
3:00 – 4:00pm Case Study: Discussion and Presentation from En Garde Arts' Basetrack Live
4:15 – 5:45pm Session #4: Arts Presenters Perspective Connecting Artists, Military, Veteran, and Civilian audiences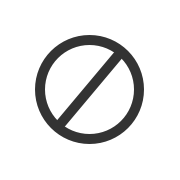 Sunday, March 12, 2017
10:00-10:25am Break Out Affinity Group Report Backs
11:30-12:00pm Closing and Next Steps
"We are glad to partner with NEFA to bring this important conversation to Boston," shares P. Carl, Director of HowlRound and Co-Artistic Director of ArtsEmerson. "The role of the arts is to bridge divides and I think it's often assumed the arts and the military have little in common. Yet the work of so many artists and projects that NEFA has supported suggests otherwise. At a time when the future federal support of the arts is tenuous this convening makes a strong case for the arts as part of the fabric of every sector of our national community."
"This is an opportunity to advance understanding of how the performing arts can connect military and civilian experiences," said NEFA Executive Director Cathy Edwards. "Artists engaged in this work will help identify best practices around artist-military collaborations and seed future investment in projects that build understanding between two often-distinct worlds."
Participating Organizations (partial list)
All The Way Home, Art At Work
Americans for the Arts
The Andrew W. Mellon Foundation
Armed Services Arts Partnership
Art2Action Inc.
Arts and Humanities at Harvard Medical School
ASU Gammage
AXIS Dance Company
The Barr Foundation
Boston University Arts Initiative
Carpetbag Theatre
Combat Hippies
Creative Forces: NEA Military Healing Arts Network
Doris Duke Charitable Foundation
Exit12 Dance Company
Flynn Center for the Performing Arts
Foundation for Art and Healing
Joe Goode Performance Group
Liz Lerman Projects
Maggie Allesee National Center for Choreography
Massachusetts Cultural Council
New England Foundation for the Arts
Rivendell Theatre Ensemble
VA Caregiver Peer Support Mentoring Program
Virginia Tech
United States Air Force
University of Texas
For more information about the convening and participants, visit: http://howlround.com/nefa2017.
Art in the Service of Understanding has leadership support from the Doris Duke Charitable Foundation, with additional funding from The Andrew W. Mellon Foundation and the National Endowment for the Arts.
About HowlRound
HowlRound, a knowledge commons by and for the theatre community, located in the Office of the Arts at Emerson College, designs and develops online communication platforms and in person gatherings that promote access, participation, organizational collaboration, field wide research, and new teaching practices to illuminate the breadth, diversity, and impact of a commons based approach to theatre practice. www.HowlRound.com.

About New England Foundation for the Arts
NEFA builds connections among artists, arts organizations, and funders, powering the arts to energize communities in New England, the nation, and the world. NEFA is a nonprofit that operates in partnership with the National Endowment for the Arts and the New England state arts agencies, with additional funding from foundations, corporations, individuals and other government agencies. NEFA's work is accomplished through grantmaking, services, and initiatives which strengthen and advance the national arts infrastructure. For more information, please visit www.nefa.org or call 617.951.0010.
About Emerson College
Based in Boston, Massachusetts, opposite the historic Boston Common and in the heart of the city's Theatre District, Emerson College educates individuals who will solve problems and change the world through engaged leadership in the liberal arts, communication, and the arts. The College has approximately 3,500 undergraduates and 670 graduate students from across the United States and 50 countries. Supported by state-of-the-art facilities and a renowned faculty, students participate in more than 90 student organizations and performance groups. Emerson is known for its experiential learning programs at Emerson Los Angeles, located in Hollywood, and at its beautifully restored 14th-century castle in the Netherlands. Additionally, there are opportunities to study in Washington, DC, London, China, the Czech Republic, Spain, Austria, Greece, France, Ireland, Mexico, Cuba, England, and South Africa. The College has an active network of 37,000 alumni. For more information, visit emerson.edu.
###