This October brings us perennial favorites: fall foliage, the World Series (let's go Red Sox), and NEFA's 17th annual Idea Swap! On October 30th in Worcester, MA, over 180 New England-based nonprofit organizations that offer arts and cultural programming, cultural organizers, and touring artists will meet for a full day of networking and sharing touring project ideas, including those that may qualify for funding from our Expeditions program.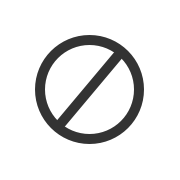 The Idea Swap is an energizing day and forum for New England's performing arts community to pitch projects that are available to tour in the region. Participants can expect to learn about a wide range of work of all disciplines, including circus, dance, film, music, multimedia, opera, puppetry, storytelling/spoken word, theater, and more. This year, we received a record-breaking 80+ touring project submissions. You can view all submitted projects on the Idea Swap Project Ideas page. A curated group of 22 projects, including the 2018 Expeditions Tour Planning grant recipients, will be presented in five-minute presentations in the morning and afternoon.
If you'd like to share and pitch a touring project at Idea Swap, we will hold "mini swaps" in the afternoon where participants will break out into smaller groups to informally discuss project ideas. These discipline-specific forums (dance, music, and theater) will allow attendees to share their project ideas in 2-3 minutes time slots. Sign-up for a time slot at registration if you'd like to share a project during a mini swap.
A few guidelines for "pitching" a project:
Introduce yourself, but be brief. State your name, organization, town/city/state, the artist/ensemble, and the title of the work/piece.
Share the artist's vision – showing enthusiasm for the work is key!
Is the project ready to tour?
Where has the artist been presented? Has the artist worked in New England?
Are there any thematic elements (social justice, environmental focus, lifting up stories of refugee communities, etc.) that might resonate with participants?
Are there community engagement opportunities with the project?
Is this project touring at a particular time?
Are there presenters who have presented this work in the past? Do you have any confirmed presenting partners yet in New England?
Are there any major technical or logistical requirements that potential presenters should know about? Fee range?
If you received an Expeditions Tour Planning grant, what are your next steps for planning the tour in New England?
Are there any upcoming performances by the artists or of their work/piece in the New England area? Is there an opportunity to see the work at the annual Association of Performing Arts Professionals (APAP) Conference or other performing arts festivals in New York City in January 2019?
Don't forget your business cards!
Be prepared to swap business cards. Tables in the main hall are available to share flyers, postcards, and other print materials too.
What happens after Idea Swap?
We hope what happens at Idea Swap doesn't just stay at Idea Swap. We encourage participants to stay in touch with each other to continue conversations and to build possible new partnerships!
NEFA provides a few helpful materials:
A full contact list of attendees will be available online.
All notes from the mini swaps will be posted online.
Project feedback will be shared. Presenters are asked to fill out a project interest form before leaving the event. NEFA will send you the names of the participants who indicate they are interested in partnering with you on your project or if they are interested in learning more.
Other resources:
See you in Worcester, the "Heart of New England"!