September is here! Check out Creative City Artists' workshops and performances that are popping up around Boston this month!
New Urban Monuments – Stand Up Inside Yourself | L'MERCHIE FRAZIER
New Urban Monuments: "Stand Up Inside Yourself" is a collaborative community art project created by city residents and an artist that examines the current monuments in our public spaces, that shape public memory in America, particularly in Boston. The interactive, innovative project will provide a workshop series that reveals what we want to remember as makers of our own stories and histories. Workshops will provide information to enable project participants to fabricate fiber sculptures that celebrate their new memories and voices. These new urban monuments will be exhibited in the Uphams Corner Fairmount Indigo Innovation Lab Pop-up space. 
Sep 18, Oct 3, 10, 18 | Workshops at Fairmont Innovation Lab  | 6-8 PM
Nov 10 | Panel + Exhbition at Fairmont Innovation Lab | 4-7 PM
 
The Golden House | Lina Maria Giraldo
"The Golden House is a collective storytelling project [by Creative City Alum Lina Maria Giraldo] happening in Boston neighborhoods exploring how they are coping and experiencing the accelerated changes brought about by rapid development.
The Project is set to be first in Egleston Square and Hyde Square Jackson. The goal is to spark conversation around forced migration, displacement, cultural preservation and what affordable means.
The conversation on Hyde Square will be focus on the efforts the community has done for the last 15 years to preserve the community in a tumultuous of a neighborhood constantly changing and how the newcomers are integrating. One of the main questions is what the community is already doing to preserve these cultural roots. In Egleston Square, the intention is to highlight and document the consequences of rapid development and lack of accessibility for affordable housing as well to increase the visibility of communities that have been struck and displaced by the increase of home value…."
More info: http://goldenhome.info/?mc_cid=3f259069dd&mc_eid=7e2f3e52a8
Sep 5, 11 | The Egleston YMCA | 5:30 AM- 7:30 PM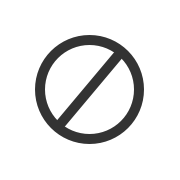 RSVP (No REgrets) | Peter DIMURO
"RSVP (No Regrets): a site-specific, performance exploring access to movement and equitably designed spaces for and by differently-abled bodies, choreographed by [current Creative City awardee] Peter DiMuro.
Sit, stand, or roam the concrete ballroom as the performance unfolds. PDM's company of intergenerational, differently abled-bodies invites everyone into the dance on their own terms. RSVP (No Regrets) is comprised of three 30-40 minute sections with 10 minute breaks in between, followed by Q&A with company…"
More info: http://www.nowandthere.org/events/2018/8/20/rsvp-no-regrets-at-open-house
Sep 17 | Open house | 499 Commonwealth Avenue, Boston
 
ACCENTOS ESPESOS/THICK ACCENTS | YARA LICEAGA-ROJAS
Yara Liceaga-Rojas' Acentos espesos/Thick Accents is a literary project about native Spanish speakers having to relate personally and professionally in English while living in the U.S. Through interviews with Jamaica Plain's Hispanic community, Yara chronicles their ordeals, negotiations, and affectionate relationships in El Mundo Boston newspaper. These interviews are the basis for an on-going book of poetry and prose that will premiere at the Egleston Square Peace Garden on August 18 and will be distributed at venues across the city.
Sep 22 | Multidisciplinary reading | 2 PM | Egleston Square Peace Garden, at the corner of Washington Street and School Street
 
the SOUND | BEAU KENYON
Beau Kenyon's the SOUND gathers voice recordings from immigrant students of the Boston International Newcomers Academy [BINcA] and connects them throughout the city of Boston in a series of live performances and sound installations.
Calling upon the tree as a metaphor for family and heritage and water as a symbol for migration and connection, the SOUND is encompassed by three movements: if trees were water, from roots grew branches, and of hope extending. All work together to convey a single story of hope, family, and success (past and present) from the perspective of newly immigrated young adult Bostonians. Starting in August, Beau is presenting:
Movement I: if trees were water
Concept. Music. + Sound Art. Beau Kenyon | Choreography. Peter DiMuro | Costume. aricoco
For more information and to preview a short trailer for the project, visit: www.beaukenyon.com/aboutthesound/
The Emerald Necklace at the Fens | 170 Park Drive near Clemente Field
Sep 14 | 6:00-7:00 PM
Sep 15 | 6:00-7:00 PM
This piece is presented with the exhibition Fog x FLO: Fujiko Nakaya on the Emerald Necklace.
 
A SPECIAL REQUEST FROM OUR SWEAT IT OUT TEAM:
SWEAT IT OUT | CAITLIN FOLEY, HEATHER KAPPLOW, MISHA RABINOVICH
The Sweat it Out team is seeking input!
Sweat it Out is all about finding solutions to problems by thinking together while sweating, and August is typically Boston's sweatiest month, so you're invited to help shape this project by sharing:
What do you think are the three most critical areas of conflict in Boston?
What wisdom do you have about getting help resolving conflicts with others?
Do you know of coaches, counselors, shamans or negotiators that helped you find middle ground, new understanding, or other kinds of possibility when an agreement seemed impossible?
To share your thoughts with the team, complete this short survey:
No guarantees that it will cool you down, but it might distract you from the heat for a little while, and it will definitely help make Sweat it Out's steamy Winter events more productive!
Sweat it Out is scheduled to launch a handmade, free-to-the-public mobile sauna in Fort Point in November 2018, that will host discussions about major areas of tension in the Boston area and (simultaneously) keeping the steam going. Stay tuned for more about Sweat it Out!