Public art events are here for the fall season! Check out Creative City artists' workshops, interactive art installations, and performances that are popping up around Boston October-November: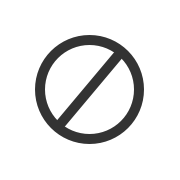 New Urban Monuments – Stand Up Inside Yourself | L'Merchie Frazier
New Urban Monuments: "Stand Up Inside Yourself" is a collaborative community art project created by city residents and an artist that examines the current monuments in our public spaces, that shape public memory in America, particularly in Boston. The interactive, innovative project will provide a workshop series that reveals what we want to remember as makers of our own stories and histories. Workshops will provide information to enable project participants to fabricate fiber sculptures that celebrate their new memories and voices. These new urban monuments will be exhibited in the Uphams Corner Fairmount Indigo Innovation Lab Pop-up space. 
Oct 3, 10,18, | Community Workshops | Fairmont Innovation Lab  
Nov 6 | Panel + Exhibition | Fairmont Innovation Lab | 4-6 PM
Our Land…Nossa Communidade: Laura Baring-Gould
Our Land..Nossa Communidade is a mobile community-based art center inspired by traditional vegetable vender carts, Kamishibai story carts of post-war Japan, and the legacy of agricultural stewardship in the Dudely Square area. Working closely with The Food Project, Boston Community Gardens and the Dudley Street Neighborhood Initiative, as well as historic archives and collections, Baring-Gould's cart and art center share documents of land use spanning Native American traditions, housing development, red-lining, Community Land Trusts and urban agricultural programs, as well as cultivated plants and produce grown in the Dudley area.
Traveling along Dudley street throughout this summer and fall to visit gardener meetings, workshops, farmers markets and community festivals, Baring-Gould and her cart invite local residents to tell stories and create artwork that celebrate what people plant and grow. 
Oct 13, 2018 | Nightingale Community Garden Fall Harvest Festival | 12 – 4 pm
Oct 20, 2018 | Fall Garden Festival | 11 am – 2 pm
Oct 25 | Dudley Farmer's Market | 2 – 6:30
Nov 17, 2018 | Dudley Village Fall Farmer's Market | 11 am – 2 pm
the SOUND | BEAU KENYON
the SOUND  gathers voice recordings from immigrant students of the Boston International Newcomers Academy [BINcA] and connects them throughout the city of Boston in a 3-movement performance and sound installation that occurs in different neighborhoods over a 3-month period.
A collection of 5 sculpture + sound installations are located in 5 different Boston neighborhoods. These sounds installations are embedded in Boston Public Library branches within the 5 neighborhoods.
Concept. + Sound Art. Beau Kenyon | Sculpture. Natalia Zubko
Sep 8-Nov 8, 2018 | Boston Public Library Branches: Chinatown, Egleston Square, Jamaica Plain, Uphams Corner, West Roxbury