It's an exciting time for Creative City as we celebrate the public presentations of our grantees' work and prepare for the September 25 application deadline, the final deadline of Creative City's pilot phase. Here are the details for public events in August. We hope to see you at some of these events!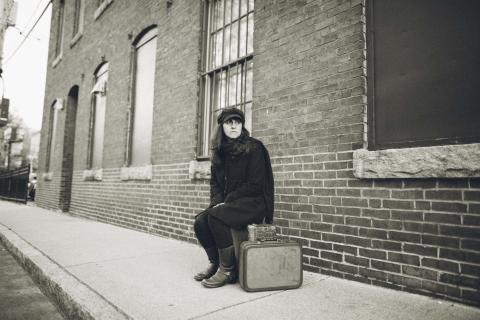 IMMIGRATION NATION | NORA VALDEZ
Immigration Nation is a community art project created in collaboration with community members and artists. The project uses suitcases as a vehicle to tell the story of individual immigrant journeys. Each suitcase will be transformed into a work of art that celebrates individual stories and represents a collective American experience. In partnership with the Urbano Project and Egleston Square Main Street, over 400 suitcases will be produced and exhibited in Egleston Square.
August 3, 2017 | Immigration Nation: A Public Conversation Valuing Difference | 7-9PM
Urbano Project | 29 Germania St, Jamaica Plain, MA 02130
Join WBUR's Louise Kennedy for a public conversation on the value of and challenges to Boston's rich immigrant community. Registration is encouraged but not required.
Ongoing through August 5 | Immigration Nation Exhibit
Urbano Project | 29 Germania St, Jamaica Plain, MA 02130
For more information about Immigration Nation visit www.facebook.com/NoraValdezImmigrationNation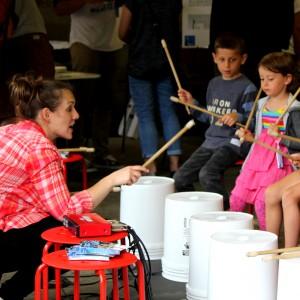 BEAT BUS 2.0 | MARIA FINKELMEIER
A mobile vessel, Beat Bus 2.0 brings community building and performance art to public spaces through electronic drumming. Encouraging participants to experiment with beats, harmonies, and melodies, the drumming cart will be equipped with the tools needed to make music on the spot! As the second iteration of Beat Bus, this project aims to be more accessible and mobile than in previous years. Finkelmeier will design and build the project at Hammer East, an artist collective space in East Boston, and premiere the project in August at the same location. It will be free and open to the public, encouraging all to explore their creativity through music!
August 5, 2017 | Opening Reception | 2:00-4:00 PM
Hammer East | 114 Orleans Street, East Boston, MA 02128
For more information about Beat Bus 2.0 check out: For more information visit: www.kadencearts.org/beatbus
LATIN QUARTER MOSAIC PROJECT | RICHARD YOUNGSTROM, FIONA O'CONNOR, AND ANDREA TAMKIN
The Latin Quarter Mosaic Project is a unique community-driven mosaic art installation at the Blessed Sacrament Church Plaza in Boston's Latin Quarter, Jamaica Plain. Community members will contribute to the design of two hanging mosaic pieces on the face of the Church, mosaic stair risers at the main entrance, and on mosaic table tops on the picnic tables in the Plaza. Community volunteers and youth leaders from partner Hyde Square Task Force will learn how to create mosaics and will share their knowledge during community workshops producing the mosaics in the Plaza during the spring and summer. The mosaics will enrich this well used community space.
August 9, 2017 | Mosaic Workshop | 6:30 PM
Plaza of the Church of the Blessed Sacrament | 30 Sunnyside Street, Jamaica Plain MA 02130
August 16, 2017 | Mosaic Workshop | 6:30 PM
Plaza of the Church of the Blessed Sacrament | 30 Sunnyside Street, Jamaica Plain MA 02130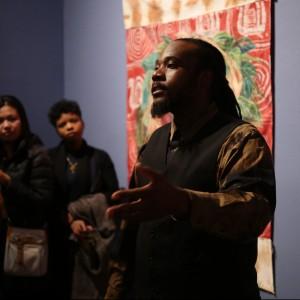 STITCHED INTO MEMORY | STEPHEN HAMILTON
Stitched into Memory celebrates and commemorates the historic and contemporary African Diaspora communities of Boston (Afro American, Afro Caribbean and Afro Latino) through an exploration of West African textile traditions.  In collaboration with the Friends of Fort Point, Stephen Hamilton, lead artist, will bring together Boston youth who will embark on a creative and educational journey that culminates in an installation that will span 6 ft. x 30 ft. composed of cotton canvas, muslin, and handwoven cloth, dyed in natural Indigo, incorporating bead work, embroidery, and other traditional arts.
Ongoing until September 9 | Stitched Into Memory
Atlantic Wharf | 290 Congress Street, Boston, MA 02210
July 22, 2017 | Opening Reception | 7:00-10:00 PM
Waterfront Square | 290 Congress Street, Boston, MA 02210
For more information about Stitched into Memory check out: For more information visit: https://stitchedintomemory.tumblr.com/