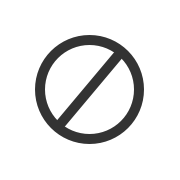 This year the National Dance Project (NDP) received its highest number of Preliminary Applications ever, with 148 applications from artists and companies in 28 states and three countries! Over a third of these applicants have never applied to NDP before, and 70% have not previously received an NDP Production Grant. 
The Preliminary Application review is an intense, multi-week process that NDP's cohort of Advisors takes on beginning shortly after the March 1 deadline, reading each application, watching work samples, and leaving comments for feedback. Then, over two and half days in April, NDP gathers the Advisors for an in-person meeting to engage in discussions centered around the Production Grant criteria and with a commitment to NEFA's values of equity, diversity, inclusion, and accessibility during the review.
NDP's
12 Advisors
are leaders in the dance field – artists, presenters, residency directors, and administrators, who work together to make grant recommendations during both the Preliminary and Final Application reviews. During the final application process, Advisors, along with NDP staff, work with the NDP Finalists as they prepare their final applications, reviewing narratives, budgets, and work samples so that each Finalist puts together the strongest application possible. 
In addition to application review, Advisors serve as programmatic and policy advisors, and as ambassadors for the program in their communities. We rely on their insight and thoughtful discussions to inform the future of the National Dance Project's grants and programs that help build the field. 
NDP Advisors serve staggered terms of one to three years to provide a dynamic range of aesthetic perspectives, experiences, and new voices around the table. We are immensely grateful for their dedication and service, and want to take the opportunity to thank and recognize the six Advisors whose service ended in 2017: 
Rob Bailis, Cal Performances University of California, Berkeley
Amy Cassello, BAM (Brooklyn Academy of Music)
Bebe Miller, Bebe Miller Company 
Robert Moses, Robert Moses KIN
Pranita Nayar, Mandala South Asian Performing Arts 
David R. White, The Yard
We are excited to welcome six new colleagues to serve for the first time as NDP Advisors in 2018:
Christy Bolingbroke, Executive/Artistic Director, National Center for Choreography, Akron, OH
Yanira Castro, Interdisciplinary Artist, a canary torsi, Brooklyn, NY
Aimée M. Petrin, Executive & Artistic Director, Portland Ovations, Portland, ME
Kathleen Spehar, Director, The O'Shaughnessy at St. Catherine University, St. Paul, MN
Shay Wafer, Executive Director, 651 Arts, Brooklyn, NY
Marcus White, Founder/Creative Director, White Werx, Detroit, MI
Assistant Professor, Herberger Institute for Design and the Arts, Phoenix, AZ
They join NDP's six returning Advisors:
Ann Brusky, John Michael Kohler Arts Center
Madison Cario, Office of the Arts at Georgia Institute for Technology
Shane Fernando, Wilson Center, Cape Fear Community College and Thalian Hall Center for the Performing Arts
Dayna Hanson, Dayna Hanson Company/Base
Renae Williams Niles, Glorya Kaufman School of Dance at University of Southern California
Michael Sakamoto, Department of Dance, University of Iowa
This year's Advisors represent 12 U.S. states. They are artists, curators, NDP grantees, residency directors, educators, and most critical partners in the work we do. They come from major universities, choreographic centers, incubator spaces, large and small presenting organizations, and art centers. Together, they bring a multitude of informed experiences, different points of view, and a commitment to strengthening the National Dance Project as we enter our third decade supporting the creation and touring of dance work.