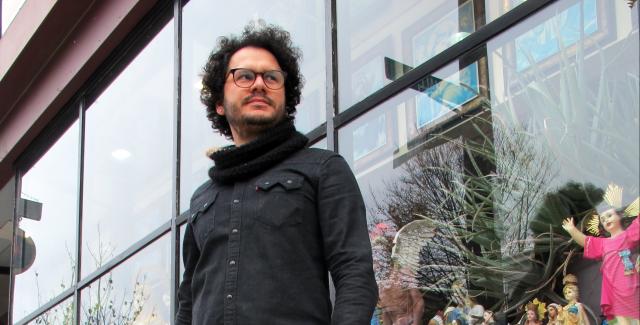 Grant Recipient
Salvador Jimenez
Location
Jamaica Plain, MA
Project Title
Tortilla Social
Grant or Program
Creative City Boston - Artist Grant
Friday, December 8, 2017 at 6:00pm | Final Exhibition at Urbano Project
Tortilla Social is a participatory project that will transform public spaces through the use of printmaking as a tool for self-expression, advocacy, and art education, and food as a uniter of community. Led by artist Salvador Jiménez-Flores and partnering with arts organization Urbano Project, Tortilla Social will include a series of pop-up, interactive printmaking and food workshops throughout Boston. The mobile project will feature a multi-functional tortilla press built by the artist and will engage participants of all ages in a variety of printmaking techniques and gastronomical explorations.
For more information visit: http://www.salvadorjimenezflores.com/tortillasocialevents/
Viernes 8 de diciembre de 2017 a las 6:00 pm | Exposición final en Proyecto Urbano
Tortilla Social es un proyecto interactivo que transformará los espacios públicos a través del uso del grabado como herramienta para la autoexpresión, la defensa y la educación artística y la alimentación como unificador de la comunidad. Dirigida por el artista Salvador Jiménez-Flores en asociación con la organización artística Urbano Project, Tortilla Social incluirá una serie de talleres espontáneo, grabados interactivos y talleres de comida en Boston. El proyecto móvil contará con una tortilladora multifuncional construida por el artista y atraerá a participantes de todas las edades con una variedad de técnicas de grabado y exploraciones gastronómicas.
Para más información visite la página web: http://www.salvadorjimenezflores.com/tortillasocialevents/