WHERE
Three Rivers Community College  | 574 New London Turnpike, Room B214  | Norwich, CT 06360
Office Hours: 2:00pm to 5:00pm
Sign up for a one-hour time slot to work with a NEFA staff member to walk through how to create or update a CreativeGround profile.
Using CreativeGround to Expand Your Creative Network: 7:00pm to 8:00pm
Professional artists, cultural nonprofit staff, and creative workers of all kinds are invited to join representatives from the New England Foundation for the Arts (NEFA) at Three Rivers Community College. Learn about ways to dig into the creative economy in your region, and see a thorough demonstration of CreativeGround, NEFA's free directory of New England artists, cultural nonprofits, and creative businesses.
Led by Nicholas Medvescek, CreativeGround's website administrator, and Daniela Plotkin, NEFA's presenting and touring program coordinator, this workshop will explore ways that you can use CreativeGround to grow your creative network online and access powerful resources through NEFA's performing arts grant programs including New England States Touring (NEST), and New England Dance Fund.
You'll also learn how to use CreativeGround to:
Create a free public profile and promote yourself or your New England enterprise's activities, connections, and services to a broad audience.
Find potential collaborators and resources in the New England cultural community.
Explore and quantify the creative spaces, enterprises, and artists at work in your community.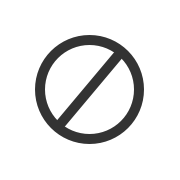 CreativeGround is a free online directory that spotlights the creative people and places at work in New England, including cultural nonprofits like libraries and theaters, creative businesses like recording studios and design agencies, and artists of all disciplines such as performing arts, visual arts, and crafts.
The event meeting space is accessible for individuals using wheelchairs. Please contact Daniela Jacobson Plotkin (617.951.0010 x528) by April 26, if other accommodations are required
Presented in partnership with the Connecticut Office of the Arts.