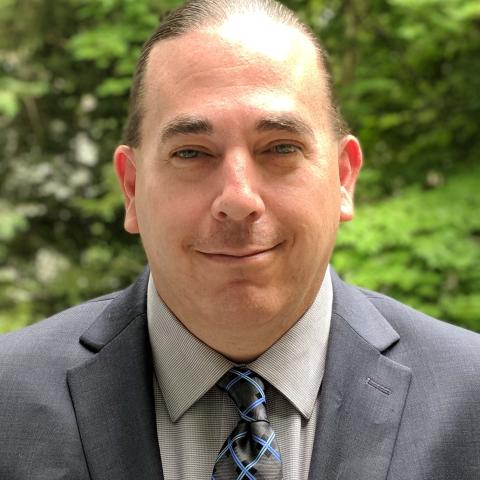 He/Him/His
Advisory Council
Bar Harbor, ME
Biography
Chris Newell (Passamaquoddy) (He/Him/His) is Executive Director and Sr. Partner to Wabanaki Nations for the Abbe Museum in Bar Harbor, Maine. He was born and raised in Motahkmikuhk (Indian Township, ME) and a proud citizen of the Passamaquoddy Tribe at Indian Township. Chris's education career began immediately after high school as a substitute teacher during his time as an undergraduate at Dartmouth College. He is a longtime member of the Mystic River singers, an internationally acclaimed and award winning intertribal pow wow drum group based out of Connecticut. For over two decades, Chris devoted much of his time to Mystic River travelling all over the US and Canada singing at community pow wows and spending time in those communities learning various Native musics.
Chris earned an interdisciplinary Bachelor of General Studies degree from the University of Connecticut which propelled him back to educating as a profession. He served for six years as the Education Supervisor for the Mashantucket Pequot Museum and Research Center where his team has led the group experience for over 50,000 guests. Out of the museum, Chris and his museum colleagues co-founded the Akomawt Educational Initiative as a response to observations of the public school system and the lack of representation of Native history and social studies. Chris combines his music and education disciplines together and often makes presentations that educate, but also entertain. Along with his work in education, Chris has also appeared in feature films and was the Senior Advisor on the documentary Dawnland chronicling the historic first ever government sanctioned Truth and Reconciliation Commission in the State of Maine.
In 2019 and 2020, he was honored by the New England Museum Association with Excellence Awards. He is a current board member for the New England Museum Association, a member of the Maine Arts Commission and the New England Foundation for the Arts Advisory Council. His dedication to this work goes back to his experiences at Dartmouth. He is a second-generation Native educator looking to change our world for the better.