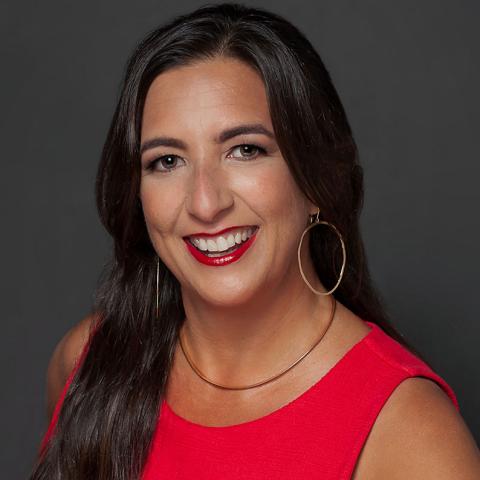 She/Her/Hers
Advisory Council
Director of Special Projects
Global Cultural Districts Network
Providence, RI
Biography
Stephane Fortunato (She/Her/Hers) is on a mission to spark discovery, delight, and understanding through arts and culture. Prior to joining the Global Cultural Districts Network team as Director of Special Projects, Stephanie was an active organizational member through the City of Providence
and she continues to co-host the GCDN's podcast The Three Bells. Stephanie's approach is informed by her experience within city government where she served as Director of Art, Culture & Tourism, working at the intersection of cultural planning and community development. Throughout her career, Stephanie has collaborated with local communities to co-create arts-based policies, programs and partnerships that aim to strengthen neighborhoods and transform public spaces.
Stephanie skillfully brings teams together to co-develop creative processes and partnerships that empower communities to realize possibilities. Stephanie is a versatile arts leader with wide expertise including: arts administration, public art, festivals, commemorative works, cultural planning, policymaking, community cultural development, creative economic development, public humanities, cross-sector partnerships, and creative placemaking.
In 2018, Stephanie received the Mary Brennan Tourism Award from the RI Hospitality Association. She has presented for the National Endowment for the Arts, ArtPlace America, and LISC, and is regularly invited as a guest lecturer at universities and colleges. Stephanie is on the Advisory Council for the New England Foundation for the Arts. She received her M.A. in public humanities from Brown University and a B.A. from Providence College.
Stephanie is based in Providence, Rhode Island where she lives with her nine-year-old daughter.