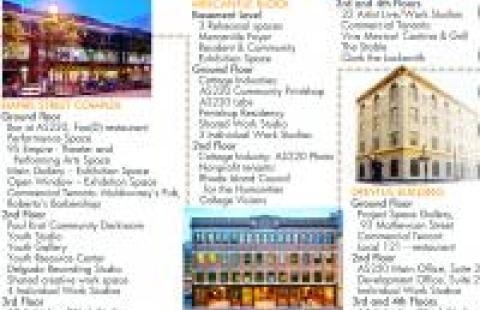 Contact Name
Cynthia Langlykke
Post date
January 10, 2013
Project Dates
2006 - current
AS220 has defied the odds in the non-profit world by expanding impact through creating values-driven policies, programming and space. The main elements of our approach to growth are:
1/ Values-based development focusing on Access & Equity
2/ Creating and sustaining an Alternative Culture in dialogue with the Dominant Culture
3/ Knowing the Community, Meeting Community Needs
4/ Visioning for the Future
In the last 6 years, AS220 has doubled its size, and impact, twice. Founded with Umberto Crenca's spirited dedication to expanding the transformative power of artistic expression, AS220 has been tested and challenged, weathered four city administrations and two recessions, and has consistently proven its value through growing participation, programming and space.
How and why?