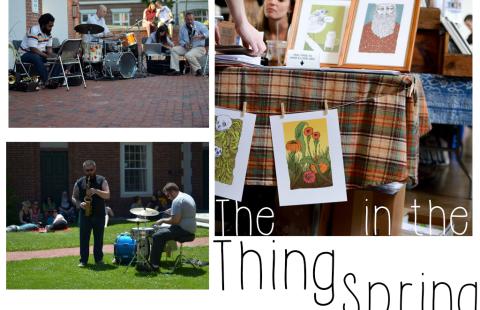 Contact Name
Rachelle Beaudoin
Post date
December 14, 2014
Project Dates
Yearly, June 11-14 2015
The Thing in the Spring is an annual weekend of concerts and art events presented by the Glass Museum in downtown Peterborough NH. During each Thing in the Spring Festival we also present Broke: The Affordable Arts Fair. We work hard to ensure affordable ticket prices and program many free events each year.

We strive to bring renowned independent groups into intimate venues, in combinations that one would be hard pressed to find in any major metropolitan area. The Thing in the Spring involves many local businesses as sponsors and supporters, and venues all over town have hosted its performances.

The Thing in the Spring and Broke: The Affordable Art Fair come together on one weekend every year to give a small New England town a shot of adrenaline it needs after a long winter.