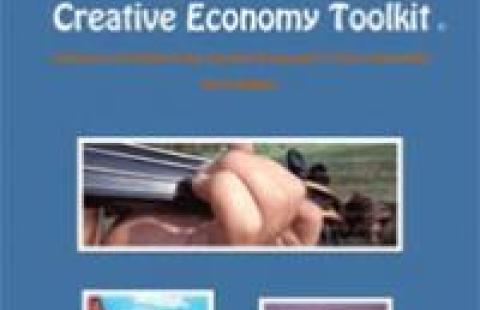 Contact Name
Judy Rigmont
Post date
January 1, 2013
Workshop Leader
Creative Communities Exchange (CCX) 2013
In 2012, the NH Creative Communities Network, a statewide, cross-sector consortium, developed a Creative Economy Toolkit, an extensive gathering of resources to help community arts organizers, local and regional planners, business leaders, Town and City officials, and economic development professionals understand the connection between the creative industries and community economic vitality.
The Toolkit also contains a Guide to Creating a Community Arts and Cultural Plan, created with input from NH planners, and a customizable PowerPoint presentation entitled, "The Creative Economy – Making It Work in Your Community". These resources may be used separately or together, depending on the particular needs of a community or organization.
The Toolkit is housed on the Network's new website.