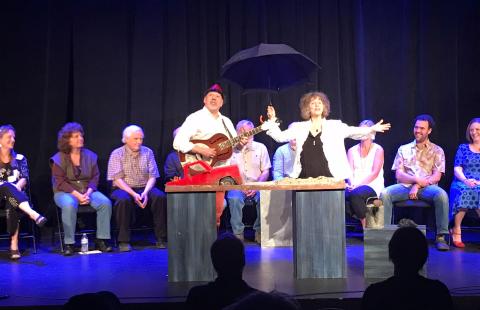 Contact Name
Maria Basescu
Post date
December 14, 2018
Project Dates
September 2017 - May 2018
LegacyPutney: a Collaborative Celebration of Vermont History, Arts, & Culture
• A collaborative project with the Town of Putney, of gathering stories from a diverse spectrum of Putney residents, to then be shared via the full range of performance arts genres which is uniquely characteristic of Next Stage; music, film, storytelling, dance, culinary and visual arts.
• The internationally-renowned company Narativ conducted a training workshop, in partnership with the Vermont Folk Life Center, to train a corps of storytellers and interviewers.
• Material was developed and shared throughout the year, culminating in a ten day festival in May 2018. All events were free and open to the public.
Funded in part by NEA Our Town grant.