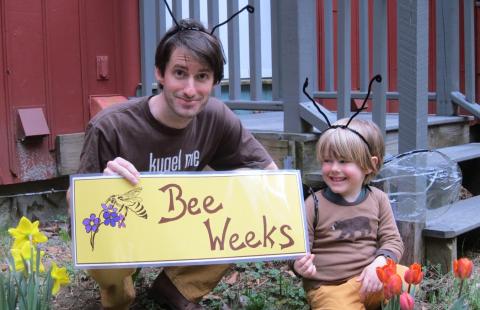 Contact Name
Jonathan Mirin
Post date
December 20, 2018
Project Dates
June 2017 and June 2018
A Bee Week is a collection of bee and pollinator related activities organized in a community during a specific week of the year. Activities may include:

- Documentary screenings (examples: Queen of the Sun, Vanishing of the Bees and More than Honey)

- Theatre residencies and performances (in schools and/or for the public)

- Talks and roundtable discussions with beekeepers and other experts (entomologists, scientists who study pesticides/herbicides, biodiversity, electromagnetic radiation, organic lawn care experts, etc. )

- Community planting day(s) where people plant flowers that bees like/need, bee gardens in public and private spaces

- Your local library highlighting pollinator-related resources

- Your idea goes here!