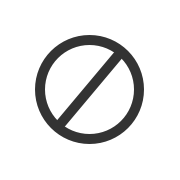 As the National Dance Project enters our 21st year, we are putting the learnings from the Moving Dance Forward report into action. Beginning this year, we will invest in more NDP Production Grants annually to provide essential funding for creation and touring to 20 artists and companies. Cited as NDP's "most important contribution to the field," Production Grants deliver a combination of funds including up to $45,000 to create a new work, $10,000 in unrestricted general operating support, and up to $35,000 in tour subsidies that go to U.S. organizations that bring the new work to their communities.
The first part of the Production Grant review took place in April, when NDP's new panel of Advisors met in Berkeley, CA. For two days, the panel of 12 artists, presenters, and dance professionals gathered from around the country to discuss, deliberate, and ultimately land on 36 projects out of 126 to advance to the final round. The decisions are never easy given the array of strong, imaginative projects represented in the application pool. The discussion centered around NDP's funding criteria and values and – as it always does – surfaced timely and complex questions. During this round, we also collected feedback for all 126 applications and asked Advisors to weigh in on policy and procedure so that we can continue to strengthen the program.
We are excited to announce the 36 Production Grant Finalists for 2017 and invite presenters, curators, and other professionals to learn about each of these artists and projects in development. This year's Finalists include 17 artists and companies who have not previously received an NDP Production Grant.
Over the next month, each Finalist will work with an NDP Advisor to prepare their full proposal. Advisors relay feedback on the initial application, including what was strong and what questions should be addressed. They also offer guidance on the narrative, budget, work sample selections, and can help Finalists develop or fine tune tour planning and engagement strategies so that Finalists submit the strongest proposal possible. At the end of June, Advisors will meet for two additional days to determine 20 projects that will receive the full Production Grant package of support. We look forward to announcing these grantees in July.

2017 National Dance Project Final Round Applicants
a canary torsi I yanira castro, Brooklyn, NY
CAST, STAGE, AUTHOR (C/S/A) is a trilogy of interdisciplinary performance works that will simultaneously premiere in September 2017 at three commissioning New York City venues: The Chocolate Factory, Abrons Arts Center, and The Invisible Dog. The three works, while taking on distinctly different forms, share an archive of recordings of 15 dancers discussing the act of performing and casting, and the complexities of representation. C/S/A examines the dynamics and politics in three elements of performance: the cast, spectacle, and authorship.
Ananya Dance Theatre, Minneapolis, MN
Shyamali: Sprouting Words explores how proactive dissent fuels life force and growth, recognizes the courage of women who speak up, talk back, and embody dissent to sustain communities against injustice, and celebrates women who refuse to be broken. Activities include public performances, Audience Empowerment Workshops, 15 Gestures of Dissent & Healing Workshops for K-12, story circles, open rehearsals, and cultural conversations; and touring performances in Pittsburgh, Philadelphia, Los Angeles, and Kahului (all National Performance Network), and Salt Lake City (Utah Presents).
Ballet Hispánico, New York, NY
Lorca Work will be developed by choreographer Gustavo Ramirez Sansano and inspired by Federico Garcia Lorca's time spent living in New York (1929-30). The dance will explore the impact that living in New York had on the personal and creative life of the Spanish poet, playwright, and theater director.
Cynthia Oliver Co. Dance Theatre/COCo, Urbana, IL
Virago-Man Dem will be an evening-length, dance-theater work premiering in 2017. A work which troubles Virago's reference to characteristically male behaviors as well as female cultural transgressions, Virago-Man Dem will be a nuanced study in masculinities, and their multiplicities within cultures of Caribbean-ist and African American communities. Virago-Man Dem will capture various masculinities through movement, spoken language, and visual design, and will explore the performance of black masculinities choreographed by a woman – me. 
 
Dahlia Nayar, Newbury Park, CA
from (working title) is a multidisciplinary performance that investigates belonging and non-belonging. A collaboration between first generation Asian-American Dahlia Nayar (choreographer) and collaborating artists Margaret Sunghe Paek (dancer) and Loren Kiyoshi Dempster (composer), the work troubles the idea of "from" as a hegemonic prerogative that has historically determined who legitimately belongs and who does not. The project asks "can the concept of 'from' be placeless, inclusive, evade assumptions, and vibrate with potential?"
David Roussève/REALITY, Sherman Oaks, CA
Halfway to Dawn: The Strayhorn Project, an evening-length dance-theater work choreographed, written and directed by David Roussève and performed by David Roussève/REALITY, weaves dance, music, sound, video, text, and intricate lighting to uncover the deeper 'truths' of African American gay jazz composer Billy Strayhorn's life while creating a dialogue on urgent social issues of our own. Danced to a score of Strayhorn's thrilling yet bittersweet music and performed by REALITY – African American, White, Asian, Latino, gay, and straight – the piece represents the coming together of broad communities as addressed by its themes.
DIAVOLO | Architecture in Motion, Los Angeles, CA
IBUKI, a new concert piece to be created, premiered, and toured by DIAVOLO, is inspired by the company's community engagement work with military veterans. IBUKI will push the boundaries of performance with cutting-edge production design elements as well as with amateur veteran community members featured onstage alongside DIAVOLO's professional dancers. The piece will receive its world premiere in early 2019 at the Music Center in Los Angeles.
Dohee Lee Puri Arts, Oakland, CA
MU/巫: 9 Goddesses will be a new, 75-minute ritual theater performance – a shamanic experience where ancestral traditions are transmuted through mesmerizing dance, singing, drumming, and electronic soundscapes, with immersive video and stage design. Dohee transforms into nine goddesses from past, present, and future, transporting audiences on a mythological adventure across continents, seas, ancestral legacies, indigenous resistance, and a woman's earthly journey.
Eiko Otake, New York, NY
Distance is Malleable will be developed by Eiko Otake as a mutable evening of duet work designed for non-theatrical spaces and adaptable to the characteristics of sites and communities. The essence of the project is the process of collaboration with diverse artists such as Chitra Vairavan, Sarah Skaggs, DonChristian Jones, and Forrest Gander, but also with artists who have passed, such as the poet C.D. Wright and the painter Chikuha Otake, who was Eiko's grandfather, or artists whose presence may be aural, such as John Kelly or Meredith Monk. The process of working together and performing bridges isolating distances (time, age, race, culture, gender, sexuality) and fosters self and communal knowledge. Premiere: American Dance Festival 2019.
Ephrat Asherie Dance, New York, NY
Odeon, an original dance work for seven dancers and four musicians, is the second collaboration between sister and brother team Ephrat and Ehud Asherie (choreographer and pianist, respectively). Set to the music of Brazilian composer Ernesto Nazareth, known for mixing European harmonies with African rhythms, this work takes a hybrid approach to movement. Odeon explores, dissects, and deconstructs commonalities and differences between various styles in the extended family of dances from the African diaspora, including breaking, hip-hop, house, and vogue.
Everett Company, Providence, RI
Trauma Into Art (working title) will be a dance-theater piece that tells the intertwined stories of police officers, and young people who have been arrested in Providence, RI. Both groups have experienced trauma and both suffer from negative stereotypes. Embodying these stories through dance and theater will offer audiences a human view into a highly conflicted space. Trauma into Art will go beyond stereotypes to communicate the complex realities of an embattled community.
Faye Driscoll, Brooklyn, NY
THANK YOU FOR COMING: SPACE [Working Title] is the final installment of Driscoll's wildly successful THANK YOU FOR COMING series – three stand-alone yet interconnected works about how we are all wrapped up in each other whether we like it or not. SPACE will expand on the physical interconnectivity of ATTENDANCE and the narrative interconnectivity of PLAY, blossoming into a unique work that thrusts the inquiries of the trilogy to new depths as the audience is layered into the performance to form a collision of words and worlds.
Flyaway Productions, San Francisco, CA
THE WAIT ROOM, launched by choreographer Jo Kreiter, builds on her 21-year career as a site artist making dance at the intersection of social justice and acrobatic spectacle. THE WAIT ROOM is a performance installation that exposes the physical, psychic, and emotional burden of prison for women with incarcerated loved ones. Contrasting waiting and "weighting", the project incorporates dance, installation, music, and oral history interviews with women whose families are fractured by incarceration.
Gerard & Kelly, New York, NY
CLOCKWORK explores the underside of memory – forgetting. Embodied research connects dancers with scientists in neurobiology, physics, and computer science. CLOCKWORK manifests as a performance installation designed for museums, galleries, and non-theatrical spaces. Over the course of residencies at Pioneer Works (Brooklyn, NY) and EMPAC (Troy, NY), Gerard & Kelly will develop choreographic scores that address time as a malleable material, open up the science of memory to a broader public, and decenter the notion of a "normal" brain.
IdiosynCrazy Productions, Philadelphia, PA
Let 'im Move You: This Is a Formation is a new dance work by Philadelphia-based choreographer jumatatu m. poe and Dallas-based J-Sette artist Jermone "Donte" Beacham. The work unites Black dancers of various genders addressing choreographic, emotional, and spiritual form present within J-Sette and other Black queer dance vocabularies. With live-constructed music and media design, Formation confronts historic imaginations and limitations of: art institutions centering White aesthetics, and outdoor spaces within predominantly Black neighborhoods. Culminating a seven-year collaborative experiment, jumatatu and Donte propose both real and imaginary possibilities of Black performing humans organized in assembly.
John Jasperse Projects, New York, NY
Freedom (working title) is an evening-length dance by choreographer John Jasperse. Premiere will occur in fall 2018 at The Joyce Theater as part of NY Quadrille with a potential five-day technical residency on stage at The Joyce prior to premiere. Potential touring partners include the American Dance Festival for summer 2019. Confirmed developmental partners include The Lumberyard, Mount Tremper Arts Center, and Sarah Lawrence College. Potential residency partners include the White Oak Dance Residency Program through the support of the Howard Gilman Foundation.
Kimberly Bartosik/daela, Brooklyn, NY
Untitled(1) (working title), an evening-length choreographic work for five performers, reflects Kimberly Bartosik's long-term examination into faith, ecstasy, and violence within radical religious practices. This research delves into her experiences of growing up in North Carolina with parents who converted to Born-Again Christianity and their embrace of Charismatic rituals. Untitled(1) focuses on the need for faith and a collective desire for transformation. 
Kinetic Light/Alice Sheppard, Los Altos, CA
Descent from Beauty is an evening-length dance work that tells the story of Venus and Andromeda, choreographed by disabled artist Alice Sheppard, in collaboration with disabled dancer Laurel Lawson and disabled lighting and video artist Michael Maag. Featuring a unique, architectural stage that acts as a partner in the choreography and storytelling, Descent from Beauty asks new questions about social justice, movement and embodiment, and art and architecture.
LEVYdance, San Francisco, CA
Clubbing / The Pod is an interdisciplinary dance work and immersive audiovisual experience that dissolves the separation between street and concert dance. A collaboration between LEVYdance in San Francisco and 2Faced Dance in the UK, Clubbing re-contextualizes concert dance forms, placing them in a custom-built structure dubbed "The Pod.". Clubbing will be an interactive indoor/outdoor experience that mixes the hype of clubbing with storytelling, dance, theater, and circus. Clubbing will premiere at Fort Mason Center in May 2018, followed by a world tour.
Lionel Popkin, Los Angeles, CA
Awkwardly Related: On the Road with Oedipus and Antigone is an evening-length dance examining the time that passes in-between two classic plays by Sophocles, Oedipus the King and Oedipus at Colonus. It follows Oedipus and Antigone's journey as societal outcasts at the end of one play to oddly empowered individuals at the beginning of the next. Instead of recreating Sophocles' time, I am asking what the story of these two wandering exiles reveals about conflicting allegiances between family loyalties and contemporary citizenship in today's political climate.
Liz Gerring Dance Company, New York, NY
currently untitled – 3rd in trilogy, Liz Gerring Dance Company's third evening-length choreography in the Montclair commissioned trilogy that included glacier (2013) and Horizon (2015) is slated for its world premiere in October 2018 (touring in 2019). A stripped down, flexible production and performance approach originating in site-specific installation reflects the current cultural landscape – in the movement itself, where physical tenacity is the only option to survive, and in the highly adaptable production design where dancer/viewer intimacy is paramount. The work features the same seven-member cast as Horizon and longtime collaborator, composer Michael J. Schumacher, and trilogy production designers Robert Wierzel & and Amith Chandrashaker.
Lucky Plush Productions, Chicago, IL
Rooming House, Lucky Plush's newest dance-theater work, begins with an intimate conversation among friends recalling stories of people who've taken actions with potentially devastating costs. When the myth of Orpheus and Eurydice is mentioned by association, its varied interpretations propel the group into a physically and psychologically complex game of whodunit. Playful and personal, Rooming House offers a lively blueprint for pursuing the question, what makes a person do something that could have shattering and irreparable consequences?
Marjani Forté & Works, New York, NY
Memoirs of a... Unicorn is a solo evening-length dance work that uses sound, media, set, and performance to ritualistically re-member, interrogate, and relish in the properties of Black American magic and resilience. Spurred by stories of my Arkansas-born Father's life, I explore the tenets of his identity while riffing in the wound of its creation story. Memoirs of a…Unicorn weaves historic and personal narratives into an embodied tale of fragmented histories, unabated love, and Warriorship.
Martha Graham Dance Company, New York, NY
New Work by Sasha Waltz, commissioned by The Martha Graham Dance Company, will be created by Sasha Waltz for the 2017/2018 Season. Waltz's piece will be a part of the second season of Sacred/Profane, highlighting work that explores the psychological, mystical, and humorous aspects of magical thinking and will introduce the new theme, The Gender Project (working title) which will explore the use of gender in work by Graham and contemporary choreographers, and highlight the work of female choreographers.
Michelle Ellsworth, Boulder, CO
Post-Verbal Social Network (PVSN) employs pre-industrial technologies to augment the physical labor of choreography and community. Simple mechanical apparatuses will comingle with choreography to: 1) extend dancers' bodies and functions, and 2) illuminate how contemporary digital technology is impacting our bodies and our social interactions. PVSN will remind us what a physically productive, collaborative, non-language based, non-mediated, pre-industrial, human-to-human, 3D encounter looks and feels like. That said, a web App accompanies the work.
Netta Yerushalmy, New York, NY
Paramodernities is a unique project; it is a series of lecture-performances, or dance-experiments, generated through deconstructions of landmark modern choreographies, performed alongside contributions by scholars and writers who situate these iconic works within the larger project of Modernism. Exploring foundational tenants of modern discourse – such as sovereignty, race, feminism, and nihilism – Paramodernities includes public discussions as inseparable parts of each installment. The project is commissioned by Jacob's Pillow Dance, New York Live Arts, and Lower Manhattan Cultural Council.
ODC/Dance, San Francisco, CA
Path of Miracles, features the combined force of singers, dancers, and audiences, and will be the first collaboration between ODC/Dance and the San Francisco choral group Volti. ODC Co-Artistic Director KT Nelson will direct the ten ODC dancers and 17 Volti singers in a site-specific evening-length performance at Grace Cathedral using Joby Talbot's acapella score "Path of Miracles" (62") as the scaffold for exploring the pilgrim experience. This new work will premiere during ODC's 47th anniversary season in 2018.
PHILADANCO!, Philadelphia, PA
H-I-S-T-O-R-Y/African American Style will be a new work to be created by developing and remounting the historical works of legendary African American artists who may be forgotten if their work is not presented, re-staged, and documented. The artists to be represented in this new production slated to premiere at The Kimmel Center for the Performing Arts in November 2017 are Pearl Primus and Talley Beatty. The new work by Ms. Dawkins features unpublished poetry by August Wilson and will tour from January 1, 2018 to June 30, 2019.
Red Clay Dance Company, Chicago, IL
The TransAtlantic Project unites two internationally recognized dance companies: Red Clay Dance Company (RCDC) and Keiga Dance Company (KDC). This year-long cultural exchange is comprised of shared workshops and community engagement activities in both Kampala and Chicago and the creation of a new evening-length work unearthing the shared ancestral histories that are embodied in the African Contemporary and Afro-Contemporary movement esthetics.
Rosie Herrera Dance Theatre, Miami, FL
Make Believe will be an an evening-length piece for seven dancers, the ideas and conceptrs for which were first developed on students at American Dance Festival (ADF) in 2013. The work itself will explore the influence of religion, religious iconography, and practice on the experiences of love and romance. I am thrilled to have creative development residencies planned or in process at Maggie Allesee National Center for Choreography, the Center for Contemporary Art New Orleans, The Yard, and ADF/Duke Performances between Fall of 2017 and the planned 2018 premiere.
Rosy Simas Danse, Minneapolis, MN
Weave honors the interwoven and interdependent nature of our world in an intersectional Indigenous dance project. Individual histories are woven into a performance that envelops the audience in an immersive experience of story, dance, moving image, and quadrophonic sound that brings together Indigenous, Two-Spirit/trans/queer, feminist/womanist, artists of color, and audiences.
Sarah Michelson, New York, NY
SEPTEMBER17\ will premiere at The Richard B. Fisher Center at Bard (fall '17) and transform through locations: The Kitchen (fall '17), Kampnagel (spring '18), Performance Space 122 (spring '18), and Walker Arts Center (winter '18/'19). S17\ will feature choreography, video, and sound design by Sarah Michelson, and lighting by Zack Tinkelman. The work is an investigation of the relationship between the source of dance/dancing/choreography, composition, performance techniques, dance legacy, and nowness, of fear and urgency. Including local student collaboration in each location beginning with Bard College students from a four-year collaboration, S17\ plans to transform in the hands of dance schools across America.
STREB Extreme Action Company, Brooklyn, NY
Love is Boxing combines the forces of Elizabeth Streb and the STREB Extreme Action with Anne Bogart and the SITI Ensemble Theater Company. STREB and SITI will create a piece that expresses the challenges and rewards of human love expressed through shared action as a way to fight hatred and find communion and social responsibility, all through the metaphor of boxing. The piece will be multidisciplinary with spoken text which will be the love sonnets of playwright Charles L. Mee Jr. Love is Boxing will test both STREB and SITI through a creative partnership that promises a mutual impact and transformation.
Susan Marshall & Company, New York, NY
Working title: BACKGROUND PATTERNS is a collaboration between Susan Marshall, Jason Treuting, and the So Percussion Ensemble on an evening-length (60 minute) hybrid dance/new music work in which four percussionists and three dancers are both movers and music-makers. An intricate and intimate work for small stages, Marshall and Treuting describe BACKGROUND PATTERNS as "spatial music." Performers' movements in space create sound, and vice-versa: shifts in sound and rhythm drive shifting dance and movement patterns.
Union Tanguera, Lyon, France
IN LOVE I BROKE BEYOND, created in collaboration with US-based choreographer Kate Weare, examines the fundamental connection point of tango: the frame or "abrazo" (embrace) – a structure designed to connect, or perhaps bind, human beings to one another, revealing the formal strengths and fascinating differences between Argentine tango and contemporary dance partnering. Presented with live music performed by Argentinean composer/pianist Gustavo Beytelmann, the show explores multiple layers of desire among the five dancers, blending genders, personalities, and movement languages to unusual and scintillating effect.
Yin Mei Dance, Port Washington, NY
PEONY DREAMS: ON THE OTHER SIDE OF SLEEP is a boundary-defying work of intercultural dance-theater inspired by two of the most revered plays in Chinese literature: Peony Pavilion and Dreams of Linchuan. Intertwined with the story of these works is the story of a young dancer dreaming herself from the chaos of the Cultural Revolution by writing letters she never sends, to imagined persons she has never met. Conjoining elements of Chinese opera with contemporary post-modern dance, PEONY DREAMS journeys across time and space, fiction and reality, life and death, to explore the world that lies on the other side of sleep