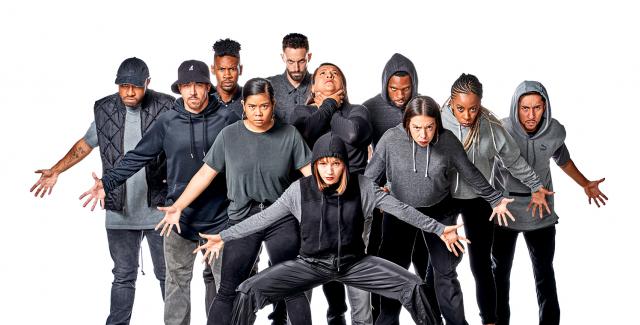 Grant Recipient
Versa-Style Dance Company
Project Title
Freemind Freestyle
Grant or Program
National Dance Project Production Grant
Freemind Freestyle is a riveting, visceral immersion into Hip Hop and street dance culture. The work embodies our timeless struggle to break free from the oppressive forces that conspire to restrict our movement and explores how we find freedom through the dance cultures that ground us. The full-length production centers the voices and stories of the Black and Brown communities we come from and brings culture to the concert stage in the form of cyphers, competitive exchange (known as battles), and raw freestyle movement. It explores the depths of a wide range of street dances such as Hip Hop, House, Whacking, Popping, and Krump as vehicles of expression.
This work is being created on the land of the Tongva People.
Estimated Artist Fee: $10,000/performance, $20,000/week long residency, or $7,500/full-length virtual engagement (60 mins).
Presenter Partners
The Joyce Theater (New York, NY)
LA Philharmonic  and The John Anson Ford Theatre (Los Angeles, CA)
UtahPresents (Salt Lake City, UT)
Tour Coordinator
Brandon Juezan
Project Manager
Versa-Style Dance Company
Tel. (626) 391-3810
NDP Presentation Grant
Contact the tour coordinator listed above for information on this project's tour dates, and to discuss joining a project's NDP tour and receiving a Presentation Grant.
Click below to REGISTER and BEGIN your grant application. You may save and return at any time.
Click below to LOG IN and RETURN to your grant application. 
 RETURN TO YOUR GRANT APPLICATION  

Work Samples