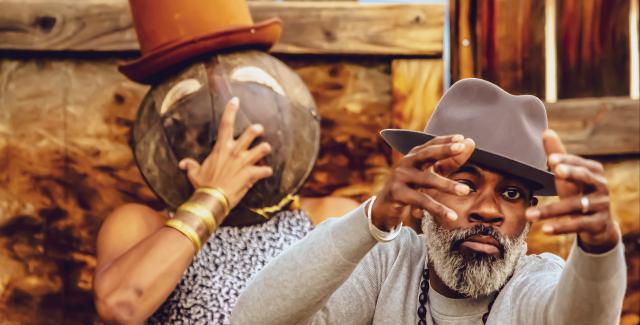 Grant Recipient
7NMS | Marjani Forté-Saunders + Everett Saunders
Grant or Program
National Dance Project Production Grant
PROPHET is a multi-year year study and portraiture on the Emcee/Lyricist. Manifesting as a Memoir, Film, and album, PROPHET's performance will use the mastery of contemporary dance and embodiment to illustrate the transcendental voyage of this artist, while illuminating the essential role of the body in their maturation. Premiering at Abrons Arts Center in Fall 2022, PROPHET will continue development over confirmed residencies at EMPAC and Kelly Strayhorn Theater.
7NMS: Marjani Forté-Saunders + Everett Saunders work on the land of the Tongva and Hahamogna Peoples (Pasadena, CA), and Lenape People (New York, NY).
Estimated Artist Fee: $15,000/performance or $20,000/week long residency.
Presenter Partners
Abrons Arts Center (New York, NY)
Experimental Media and Performing Arts Center (EMPAC) (Troy, NY)
Kelly Strayhorn Theater (Pittsburgh, PA)
Tour Coordinator
Marjani & Everett Saunders
7NMS: Marjani Forté-Saunders + Everett Saunders
NDP Presentation Grant
Contact the tour coordinator listed above for information on this project's tour dates, and to discuss joining a project's NDP tour and receiving a Presentation Grant.
Click below to REGISTER and BEGIN your grant application. You may save and return at any time.
Click below to LOG IN and RETURN to your grant application. 
 RETURN TO YOUR GRANT APPLICATION  

Work Samples