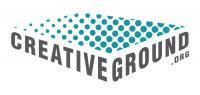 Native American artists and organizations in New England:
Join CreativeGround, New England's NEW and ONLY regional directory of creative enterprises and artists- and the NEW Native Arts Directory! 
Creative Ground is open to all artists and creative businesses in New England. It is also a way for Native American artists of New England to connect with each other and used as a resource to connect those outside the community to a vibrant New England culture. It has replaced the Native Arts Directory PDF, which has been used by various organizations throughout New England to find - and hire - Native American artists, including:
Boston Children's Museum
The Rhode Island State Council on the Arts
Springstep Studios
View the Native Arts profiles on CreativeGround!
 Create or Update a profile on CreativeGround
If you are a new user:
Visit: www.creativeground.org/user
Fill out "I want to create an account" on the right side of the page
Click "search" from the main menu. Search the directory to see if a profile already exists for you or your creative business.
If a profile exists: click "request management of this profile" at the bottom of the page
If no profile exists: visit your My Account page to create a new public profile
If you had a user account in Matchbook.org or CultureCount:
Use the email address you used to log into MatchBook.org or CultureCount to reset your password.
Follow the instructions in the email you receive.
Once you have saved your new password and received the message "The changes have been saved," click "My Account" in the orange bar along the top of your screen.
You will see the profiles you already manage listed on your "My Account" page. To create a new public profile for you or your organization (first search the directory to see if one already exists), click "Click here to create a new public profile."