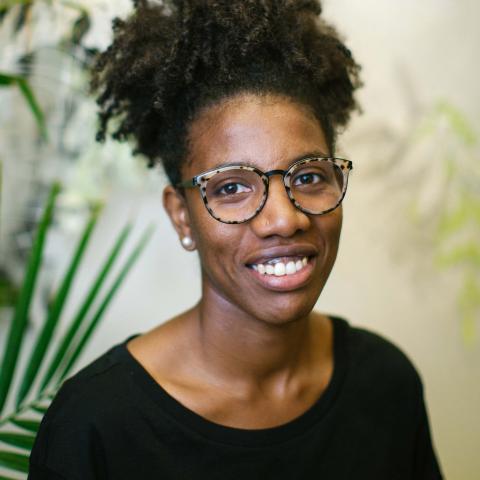 She/Her/They/Them
Board of Directors
Artist / Artists Communities Alliance
Providence, RI
Biography
Edwige Charlot is a Haitian, French immigrant artist, designer, and strategist. Edwige has worked in the social profit sector over the past decade in previous roles at AS220, the Maine College of Art, and Creative Portland. Her community engagement and service include being a founding member of blackearth lab; a founding member of the Portland Global Shapers, an initiative of the World Economic Forum; an advisor of the People of Color Fund at the Maine Community Foundation; and the Artist Thrive activator at the Emily Tremaine Foundation. She earned her BFA in Printmaking from Maine College of Art.
In her artistic practice, Charlot borrows from installation, collage, and printmaking to create hybrid works and a lexical visual language. She keeps space for a visual creole by blending and mixing mediums and techniques. Charlot has received support for her work from St. Botolph Club Foundation Emerging Artist Award, the Maine Arts Commission Good Idea Grant, and the Parent Residency Fellowship from the Sustainable Arts Foundation. Charlot's work has been exhibited in New England, New Jersey, New York, and Oregon, among others. She has been an artist in residence at Tides Institute & Museum of Art in Eastport, ME, the Quimby Colony and the Maine College of Art in Portland, ME, and the Vermont Studio Center in Johnson, VT.
Having spent part of her childhood in Deep River, CT, Edwige currently resides in Providence, RI with her son and partner. She is the Director of Community Learning at the Artists Communities Alliance.